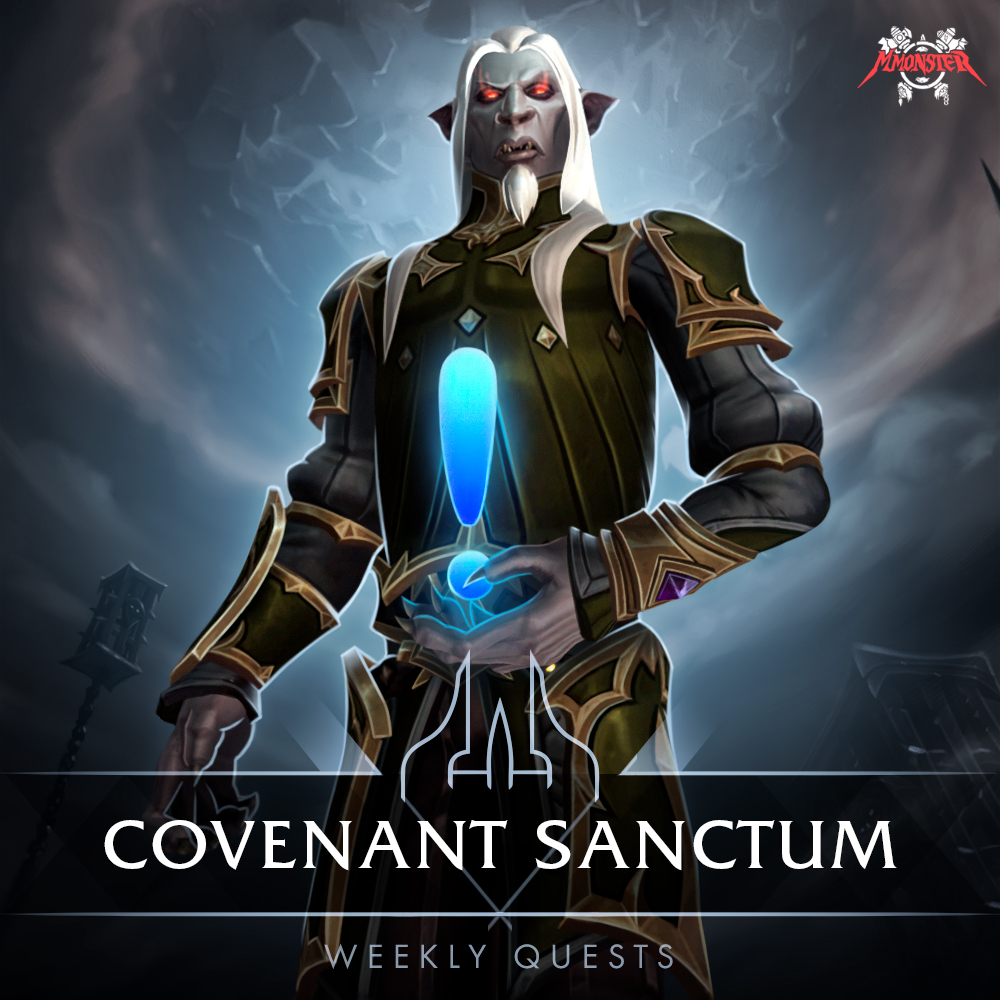 Covenant Sanctum Weekly Quests
Here you can buy
Covenant Sanctum Weekly Quests Boost

to gain 2 Renown levels by completing Replenish the Reservoir and Return Lost Souls Covenant Sanctum weekly quests
Login and password, your account safety guaranteed.
Shadowlands World Quests unlocked. You can add it as an additional option or get it on our Torghast Unlock boost product page.
Estimated Boost time is up to 2 hours
Covenant Sanctum Weekly Quests Boost

- the easiest way to gain weekly Renown levels with your Covenant

Covenant Sanctum Weekly Quests are 2 weekly quests offered by your Covenant in your Covenant Sanctum: Replenish the Reservoir and Return Lost Souls. With these quests you will need to gather Anima for your Sanctum deposit and rescue Tormented Souls from the Maw. These 2 weekly quests are primary source to gain Renown Levels with your Covenant, which is a main Covenant progression system required to improve your trust with a Covenant and unlock unique Covenant Rewards. These quests represent weekly repeatable routine so why would you waste hours of farming them if you can simply invest your time in more exciting and new Shadowlands end-game content? Our boosting team will gladly help and accomplish both Covenant Sanctum Weekly Quests in the shortest time allowing you to continue your epic and most interesting journey on the new realm of Shadowlands expansion.

You can buy Shadowlands Covenant Sanctum Weekly Quests with account sharing only. Our professional and trusted MmonsteR players will kindly boost your character with this World of Warcraft Covenant Sanctum Weekly Quests Boost carry service really fast so lean back and watch your character collects all those tasty rewards and achievements and tremendously grows in power!