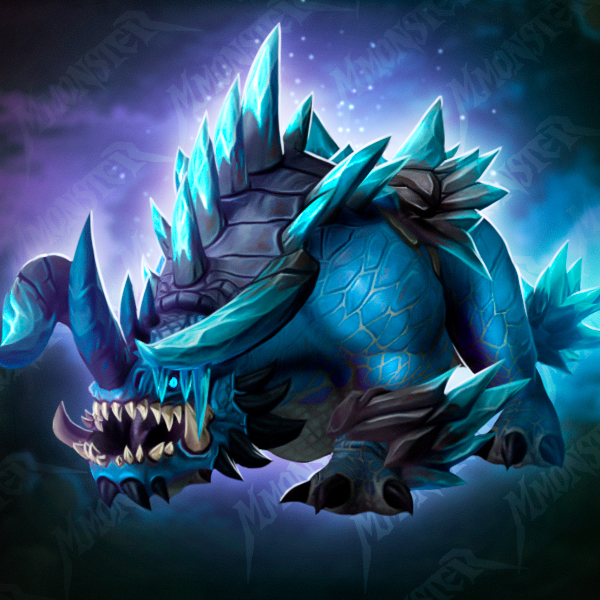 Dragonflight Keystone Master: Season One Boost
Here you can buy
Keystone Master Boost

to get unique cool-looking ground Hailstorm Armoredon mount and unlock Mythic+ gear upgrade to 415 item level (Rank 12) for completing the

Dragonflight Keystone Master: Season One

Feat of Strength achievement
Required amount of Mythic+ 15+ Dungeons completed within timer with one of the best professional boosting teams

New cool looking ground mount - Hailstorm Armoredon
2000+ Mythic+ Rating Score
Chance to get 398 ilvl gear from end of dungeon chests for each Mythic+ 15 Dungeon completed and guaranteed 411 item level item from the Great Vault as your weekly reward for completion of Mythic+ 15 Dungeon

| | | |
| --- | --- | --- |
| Mythic+ Level | End of Dungeon Chest (ilvl) | Weekly Chest (ilvl) |
| 15 | 398 | 411 |
Each Mythic+ dungeon run rewards 135 Valor Points required to upgrade item level of items from Mythic+ dungeons to up to 415 item level
Unlocks upgrading item level of items from Mythic+ dungeons to up to 415 item level (Rank 12)
Login and password in case of account sharing, your account's safety guaranteed.
Estimated Delivery Time is

up to 2 weeks.
Dragonflight Season 1 Keystone Master Boost

- the best way to complete the hardest endgame content and get your ultimate rewards fast and easy

New Dragonflight Season 1 brings us new mythic+ dungeons pool, new seasonal affix to deal with called Thundering and new rewards to obtain by completing one of the most challenging endgame content - Keystone Master Feats of Strength achievement. In order to obtain it the player will need to achieve 2000+ Mythic+ Rating score by beating the timer in most Dragonflight Mythic+ Dungeons at Keystone Level 15 or higher before the new season start which is not a trivial task even for the most experienced and geared players making this achievement one of the hardest and prestigious to obtain in the whole World of Warcraft game. As an ultimate reward you will get unique Hailstorm Armoredon ground mount as a new seasonal reward in Dragonflight Season 1. Successful completion of Mythic+ 15 level dungeons will grant you guaranteed reward from the Great Vault next week - 411 ilvl item which can also be socketed, empowering your character even more. Also during the mythic+ 15 runs you have a chance to get 398 item level epic loot from mythic+ end of dungeon loot chest for every successfull completion of mythic+ 15 dungeon run. Our Keystone Master Boost service is the fastest and the most effective way to get the most prestigious rewards and highest ilvl gear which is on par with a relevant heroic raiding gear so what are you waiting for? Buy Keystone Master boost carry today, join our team running all Dragonflight mythic+ 15 keys and get your ultimate rewards while having the best gaming experience and pastime you have ever had!
All
Dragonflight Keystone Master: Season One

rewards - buy the boost, enjoy the loot!

Even if you are an experienced player with the best gear from mythic dungeons and even current raid, running and completing higher Dragonflight Season 1 Mythic+ Dungeons within timer on both Tyrannical and Fortified affixes to achieve 2000+ Mythic+ rating score will still be a tough challenge for you. However, the rewards you will get for successfully completing the runs are really high: along with the best 398 and 411 item level dungeon gear with top stats from both Challenger's Cache and The Great Vault, which can also be socketed powering up your character even more, you will get Dragonflight Keystone Master: Season One Feats of Strength achievement granting you the unique Hailstorm Armoredon ground mount and the Thundering unique title. There are no special requirements to buy Keystone Master Boost carry other than 70 level of your character. You can buy Dragonflight Keystone Master boost as selfplay only. Our professional and trusted Mmonster players will kindly boost your character with this WoW Dragonflight Season 1 Keystone Master boosting carry service really fast so lean back and enjoy rewards.
Simply buy
Keystone Master Boost Carry

and get your ultimate rewards in no time

Buy new Dragonflight Season 1 Keystone Master boost from the safest and most reliable boosting services, join one of our mythic+ pro boosting groups and clear all required or remaining mythic+ 15 dungeons to get Dragonflight Keystone Master: Season One achievement fast and easy! Account Sharing option is your best bet if you just want to save your time, especially for higher mythic+ keys during first weeks after new season release and selfplay option is always available for you also if you want to participate in the mythic+ dungeon runs and get the most epic gaming experience yourself. Just save yourself lots of time and skip unwanted boring wipes by using our Keystone Master boosting service with our professional and skilled players. We will farm and prepare all required keystones for you and appoint your m+ runs in no time. At the appointed time you will get a quick invite to a boost group and will be carried through the dungeon until the very end and won't have to face all the trials during the mythic plus runs, just follow the group, enjoy the show and grab rewards!
Login or Register with...