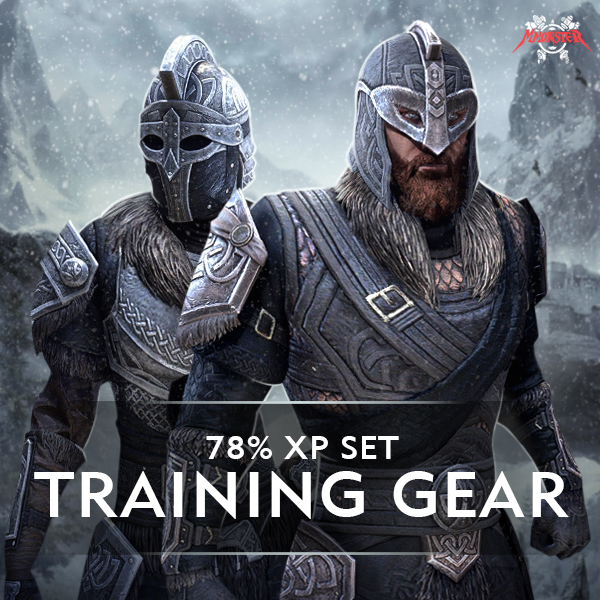 ESO Training Gear Set +78% XP 12 Items Leveling
You will get epic (purple) training set with green jewelry which will give you 78% bonus xp for the fastest leveling.

You can choose class/armor type of training set you wish.

The training set can be crafted for any level from 10 to 160.

Due to the fact that stats on training set do not increase while character progression we recommend to buy 4x sets for levels 10, 40, 90 and 130 for the fastest and comfortable leveling.

The Training set will be delivered via in-game post.

Available on PC in EU/NA regions.
ESO Online Account with character on PC
Login or Register with...