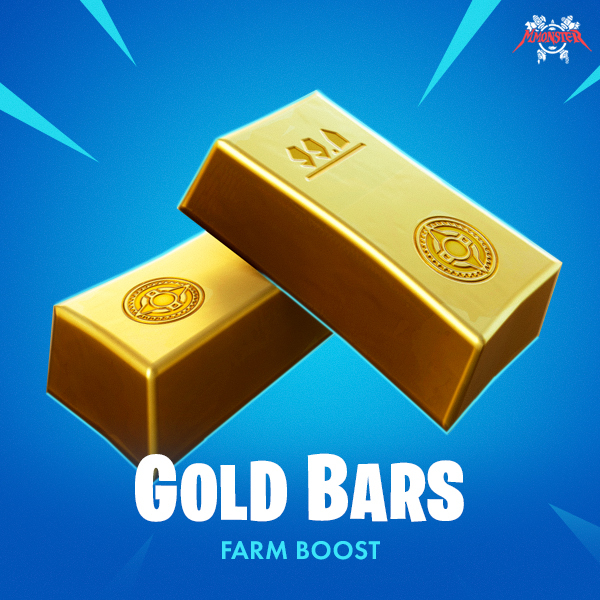 Fortnite Gold Bars Farm Boost
If you want to replenish your stock of gold bars in order to be able to buy or improve guns in the game, then you can buy Fortnite Gold Bars Farm Boost. Put in quantity of thousands of gold bars you wish to get in the QTY field (minimum amount for purchase is 1K (1000) gold bars) and press ADD TO CART button.
You will get selected amount of gold bars. Please note that minimum amount for purchase is 1K (1000) gold bars.
Depending on the amount of gold you choose, you may receive some experience for your account and battle pass.
Gold Bars are a special currency in Fortnite. Players can collect them and spend in different ways. They can be used to obtain important resources during the game, such as unique weapons, ammo and consumables, or you can even hire NPCs to accompany you during the match.
There are many ways to collect gold bars in the game:
Kill enemies - every time you eliminate a player, they will drop a few gold bars that you can pick up.
Destroy or search various objects - gold bars can drop from chests, ATMs, cash registers, safes, beds and sofas when looted or destroyed.
Rewards - The island is covered with a Notice Board that players can use to get contracts. Complete them and earn gold bars.
Payphones - You can also get finer jobs in payphones that are scattered around the map.
Login & password of your Epic Game account.
Login or Register with...