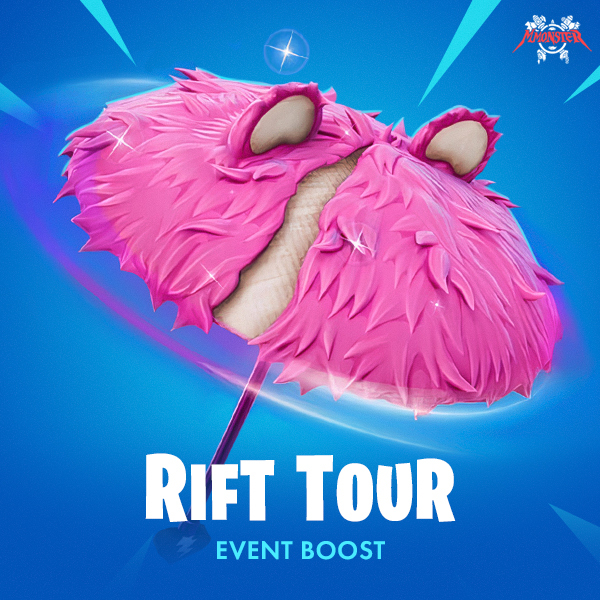 Fortnite Rift Tour Quests Completion
Here you can buy Rift Tour Quests Boost. You only have a few days to get all the rewards before the event ends, so hurry up!
You will get diserd unique and limited rewards such as spray, loading screen, umbrella and others.
While quests completion you will get some XP for your Battle Pass and account level.
Rift Tour - it's "a musical journey into magical new realities where Fortnite and a record-breaking superstar collide."
While the event itself is currently under wraps, you can already collect pre-tour rewards and subscribe to reminders for one of the five shows over three days.
Login and Password of your Epic Games account (Your account's safety guaranteed)
Login or Register with...