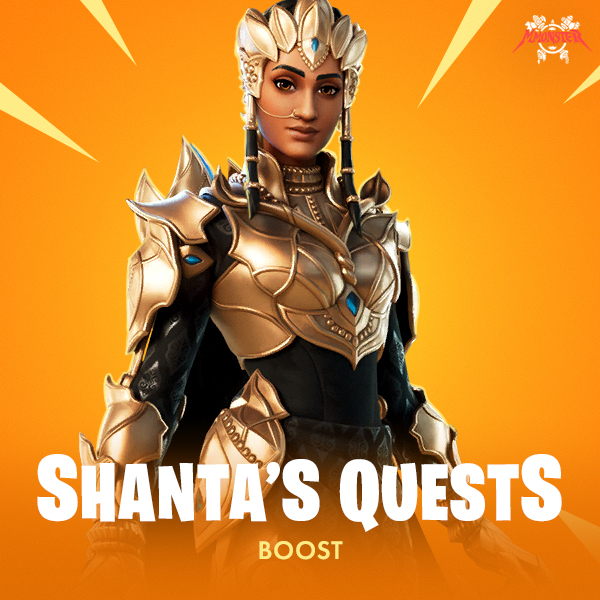 Fortnite Shanta's Quests Boost
Here you can buy the Shanta's Armor Boost service. Want to collect all the pieces of armor for a unique outfit Shanta - we can help you!
You will get a full set of armor for Shanta.
During the boost, you will receive some XP for your account and Battle Pass.
Please note that Battle Pass must be purchased on your account and the Toona Fish skin must be unlocked!

Shanta is a unique Outfit in Fortnite: Battle Royale, that can be unlocked immediately after purchasing the Chapter 3: Season 1 Battle Pass. The Selectable Styles are unlocked by completing the Shanta Quests, restoring her pieces of ancestral armor. Completing quests will also give you additional XP for the Battle Pass. Challenges are given sequentially, so make sure you have them before going through any chapter. The main goal of all tasks is to collect fragments of a gem. As you progress through the chapters, the locations for the search and the number of required fragments will change.
Login & password of your Epic Game account.
Login or Register with...