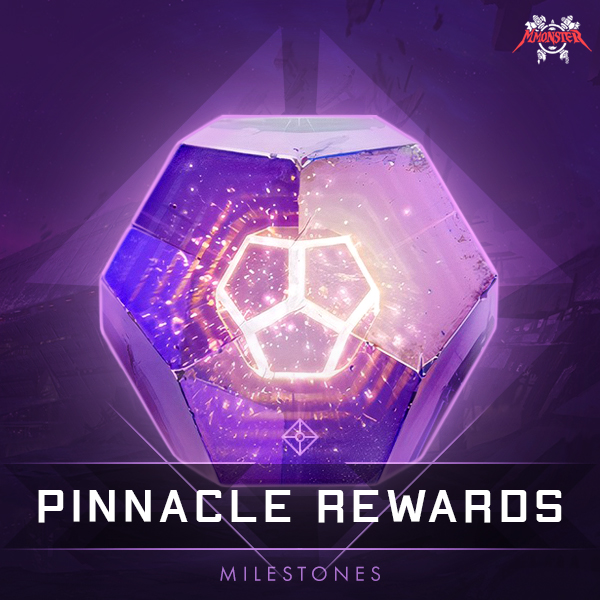 Pinnacle Rewards weekly pack
Price is per character.
If you want make order on multiple characters, please select desired classes, put in quantity of character you wish in the QTY field and press ADD TO CART button.
Our player will complete all selected activities, which gives you pinnacle rewards. Get your most powerful gear right now!
Engrams, resources, armors and weapons. All awards and items received during the order fulfillment remains with you
Includes Activities:
Deep Stone Crypt
Nightfall: The Ordeal: 100k
Exo Challenge
Crucible Weekly Challenge
Gambit Weekly Challenge
Vanguard Weekly Challenge
Prophecy Dungeon boss Checkpoint
1250+ Power level. Check our POWER LEVEL BOOST service

Beyond Light DLC

Unlocked the weekly pinncacle challenge

The campaign must be completed.
In the world of Destiny 2, there are many different milestones with delicious rewards, but sometimes it's so tedious to do them yourself, but you don't want to miss the rewards. We will help you with this! Our professional player will complete all selected activities which grants you powerful pinnacle rewards
Login or Register with...