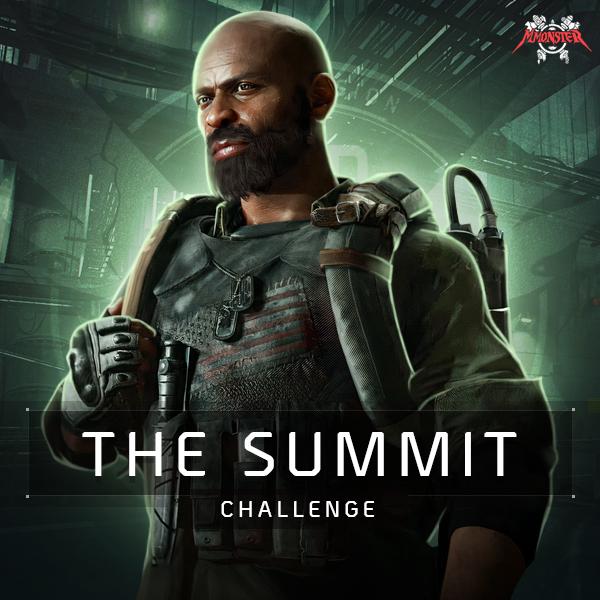 The Summit Challenge Boost
Here you can but full The Summit Challenge Boost run to complete all 100 Floors and get your ultimate rewards. You can add Ridgeway's Pride Exotic Chest and Capacitor Exotic Assault Rifle for completing the Summit run with special challenges as additional options
You will get all 100 Floors completed of The Summit Challenge for your character agent
You will get tons of

High-End Gear

items during the boost
Add

Ridgeway's Pride Exotic Chest

and

Capacitor Exotic Assault Rifle

to get them guaranteed for complerion of different activities and challenges as additional options

You will get tons of XP to boost your Season Pass Levels and

SHD Levels
The Division 2 Game on PC, XBOX or PSN.
Login Details (Email and Password).
40 Level Character. Don't have one yet? Check our 1-40 Character Leveling Boost or 30-40 Character Leveling Boost.
Warlords of New York campaign completed.
Estimated delivery time is up to 3 hours from the appointed start time.
What is The Summit Challenge and why you need to buy this Division 2 boost carry
Title Update 11 is The Divison 2 Warlords of New York latest major update arrived September 22 and it introduced new Division 2 PVE Game mode called The Summit. The Summit is a new game mode featuring a high-rise building with 100 floors of enemies with increasing difficulty, changing modifiers, and exciting rewards. Each floor presents a variety of challenges, from specific objectives to a range of enemy forces that stop at nothing to deter your progress. As you continue to push through the floors in your attempt at reaching the peak, your opponents become more ruthless. As you ascend the many floors of the skyscraper the difficulty will increase with certain floors having directives added to them, increasing the difficulty and forcing you to adjust your tactics against your opponents. Every 10 floors you unlock a checkpoint after defeating a boss floor, allowing you to revisit any checkpoint floor you've unlocked at any time, bringing a highly replayable experience to the endgame covering all difficulties from Normal to Legendary.
To gain access to The Summit challenge, players can fast travel to the location from the New York City main map or speak to the Pilot outside of the White House Base of Operations. Once you have travelled to The Summit's lobby, you will find an elevator which allows you to start your challenge or select your last rally point, which is saved at every 10th floor (11, 21 and so on). When you defeat the final boss of the 10-floors-run, you can choose to either progress to the next floor to increase the difficulty, or return to a rally point where you felt your skills were sufficiently challenged and rerun it for more loot and fun. Join our Division 2 boosting team, be the one of the first to get The Summit Challenge boost and have the best gaming experience and pastime you have ever had!
How the Division 2 The Summit boosting service is done
Why The Summit Challenge help is needed? To be able to finish all floors in a new Division 2 PVE game mode you will need to spend hours and hours of playing and gaining experience in Division 2 plus you may also need a group of 2-4 skilled players in order to finish the last floors with Legendary difficulty foes to fully accomplish all 100 floors and obtain the final reward - Ridgeway's Pride Exotic Chest and some other cool loot. What we offer is the fastest and safest way to get all those tasty rewards you want to become the coolest player!
After the order is placed we will get in touch with you and appoint the nearest possible date and time for your Division 2 The Summit Challenge boost. According to the playing method chosen in your order, we will either invite you to join our group in the appointed time or start your challenge boost at appointed time using your permission to sing into your account. In this case, we guarantee your account's safety. As a result of the boost, you will get an agent with lot's of cool high-end equipment with and one exotic chest piece as a final reward for all 100 floors completion. Our players are the best boosting team with great helpful players and our support is there to answer your questions and assist you when you need it. We make Division 2 The Summit boost on EU or US region and on any gaming platform available for the best price: PS4, Xbox and PC! Try MmonsteR boost service and you will have your in-game helper from this moment on.
Login or Register with...