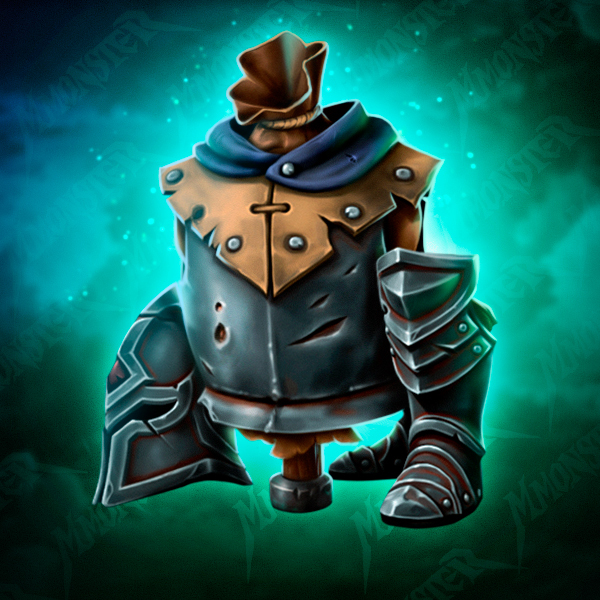 Vault of the Incarnates Normal Full Gear Boost
Here you can buy
Vault of the Incarnates Normal Full Gear Boost

to get your character cool

389-398 item level raiding gear

from Vault of the Incarnates Normal raid in each slot and other rewards fast and easy. Service will be started on the first week of Vault Normal raid release
Full 389-398 item level Gear farmed from Vault of the Incarnates Normal raid participating in one of our best raiding teams.

Check

Service Details

tab for more information regarding available full gear options, loot distribution etc
You will get

389-398 item level

loot from bosses for your character's chosen class and spec until you get items in each of 16 item slots you have (15 if your character's spec is using one two-handed weapon). Check Service Details tab for more information
Login and password in case of account sharing, your account's safety guaranteed.
Buy
Vault of the Incarnates Normal Full Gear Boost

- the best way to gear up your character with 389-398 item level items in every slot guaranteed

Vault of the Incarnates raid on Normal difficulty drops 389-398 item level gear which can be socketed. Also, each class will be able to get the new 5 piece Primalist Class Tier Set items from the VotI raid. And on top of that, a guaranteed weekly reward from The Great Vault will be waiting for you in the coming reset for killing bosses in Vault of the Incarnates raid. Item level of reward from the Great Vault will be equal to item level of loot dropped from normal raid - 389-398 item level. Item level of reward from the Great Vault will be equal to item level of loot dropped from normal raid - 389-398 item level. For killing all 8 bosses there will be 3 items unlocked (you can pick only one), greatly increasing chances of getting missing items and finishing full gear service even faster. With our Vault of the Incarnates Normal Full Gear service you will be killing all 8 bosses in the raid several weeks in a row, so all 3 items will be unlocked for your character to choose from at the Great Vault. Gear is the single most important thing in World of Warcraft game. Who owns the best gear - owns the game, and that's the reason why we offer Vault of the Incarnates Normal fullgear service as one of the most relevant and important boost services for any wow player. This 389-398 ilvl raid gear will benefit your character during the whole Dragonflight Season 1 up until the new Season release. So what are you waiting for? Get yourVault Normal Full Gear Boost today and watch your character collects the best raiding gear and tremendously grows in power!
All
Vault Normal Full Gear

rewards - buy the boost, enjoy the loot!

Even if you are an experienced player with the best raid or dungeons gear, completing Vault normal raid will still be a tough challenge for you. However, the rewards you will get for clearing them are really high: along with the best 389-398 item level raiding gear with top stats, you will get Vault of the Incarnates achievement by killing all 8 bosses and with the help of Inspiration Catalyst you have an opportunity to obtain the new Primalist class tier set pieces powering up your character even more. There are no special requirements to buy Vault of the Incarnates Normal Boost other than 70 level of your character. You can buy Vault of the Incarnates Normal Full Gear boost with account sharing or selfplay. Our professional and trusted Mmonster players will kindly boost your character with this WoW Vault Normal Full Gear boosting carry service really fast so lean back and enjoy rewards.
Simply buy
Vault of the Incarnates Normal Full Gear Boost Carry

and collect your raiding gear fast and easy

Buy Vault Full Gear Carry released in Dragonflight Season 1 from the safest and most reliable boosting services, join the Vault of the Incarnates raid and collect the best raiding gear in this WoW season in no time! After you buy Vault Normal Full Gear farm service from MmonsteR, your character will be taken to our raids every week until he is geared into full normal 389-398 item level raid items in each slot as the final result. Account Sharing option is your best bet if you just want to save your time, especially for Normal raids during first weeks after raid's release and selfplay option is always available for you also if you want to participate in Vault raids and get the most epic gaming experience yourself. MmonsteR boosting store is also ready to provide you with cheap VotI Normal full gear boost carry for sale running multiple raids per day so you can pick a date and time of your normal raid! Just save yourself lots of time and skip unwanted boring wipes by using our raiding full gear boosting service with our professional and skilled players.
How Full Gear service is done
We will collect your Vault of the Incarnates Normal Full Gear with guaranteed loot trade for more efficient results with the fastest speed possible. During the raids most of the time (except raids during the first weeks after raid's release) several players of the same armor type (including characters of the same class and spec) will be assigned to you and trade you 389-398 ilvl loot for your character's class and spec until you get items (first items which drop) in each of 16 or 15 item slots your character has for the chosen class and spec. Estimated Delivery Time: up to 4-5 weeks (average time, highly depends on drop chance, can take 1-2 weeks extra if started with the opening weeks after raid's release).
Loot Distribution
Not all loot will be reserved for you specifically in a raid as Full Gear is an end result oriented service, though we will do everything from our side to collect the gear for you in shortest terms. Items rewarded from the weekly Great Vault, items which drops for you personally and items, which are not an upgrade for your character, count towards service progression. Also, please note that when you have only few items left to loot until your Full gear is collected, we may take you only to some bosses where you loot remaining items.
Login or Register with...