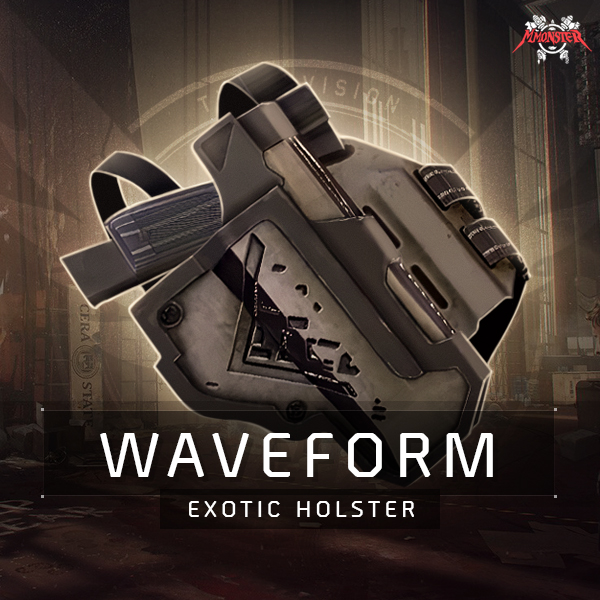 Waveform Exotic Holster Farm Boost
You will get

Waveform Exotic Holster

You will get lots of

High-End Gear

equipment during the boost
Tons of experience to boost your SHD and Season pass levels
What is
Waveform Holster

and why you need to buy this Division 2 Exotic Holster farm boost carry

WWaveform Holster is a new exotic armor piece arrived with new The Division 2 Warlords of New York expansion in Title Update 12 and is a reward for reaching Season Pass Level 90 in Season 4 or can be farmed as a targeted loot from PVE activities or DZ. Waveform Exotic Holster may be a good choice for almost any build, especially for skill builds thanks to its Unique talent called Alternating Current:
Generate a stack of 3% Skill Damage on one of your skills every second, capping at 10 stacks. After 10 seconds at the cap the stacks transfer to your other skill. The process then repeats ad-infinitum.



Buy Waveform Exotic Holster from the safest and most reliable boosting service on both EU and US regions and our pro players will deliver your exotic gear for your character in no time!
Login or Register with...