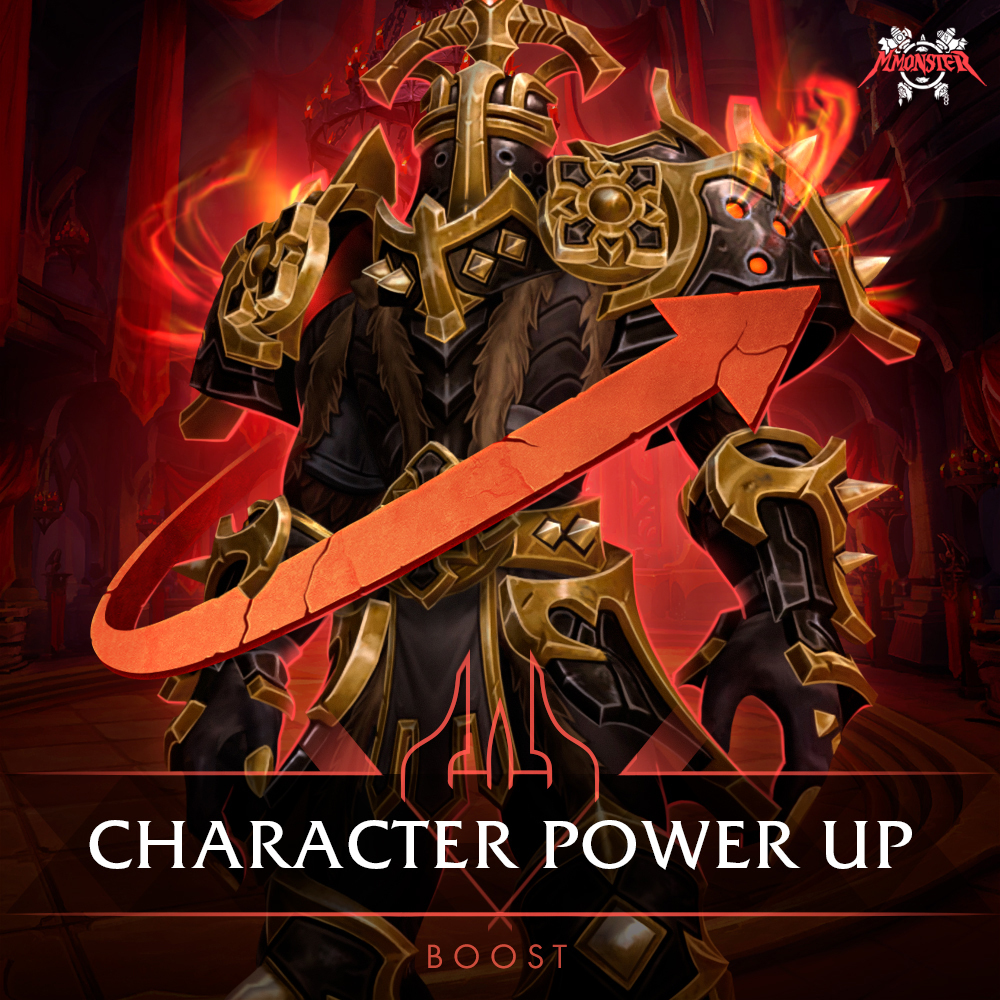 WoW Character Power Up Boost (240 ilvl in 3 days) [id:76159]
The service starts every Tuesday and on Friday your fully powered up character will be ready to play. We will boost your character in raids and dungeons with loot trade to gear up 240+ item level as soon as possible. All items will be enchanted and gemmed with common gems (Shards of Domination are not included). We will also craft or upgrade one Legendary item of your choice to 235 item level (Rank 4)
You will get your character geared in 240+ item level gear with full enchants and common gems (where sockets are available) and 235 item level

Legendary Item

in just 3 days
Sanctum of Domination Heroic raid runs (one with guaranteed loot trade) and several Mythic+ 11-15 runs with loot trade until your character is powered up and fully prepared for the most relevant end-game content
Torghast, Tower of the Damned unlocked and several Torghast Tower runs completed to get required amount of Soul Ash to craft Legendary item
Login and p

assword, your account safety guaranteed.
What is
WoW Character Power Up Boost

and why you need 240 ilvl gear boost carry

Do you think you could turn your fresh 60 level character into a powerful hero geared in 240+ item level gear with all enchants, gems and Rank 4 Legendary Item and get ready for Mythic raids and high myhic+ key runs in just 3 days? The answer is yes when using MmonsteR new and exclusive offer called WoW Character Power Up Boost! The service is starting every Tuesday and on Friday your new and fully powered up character will be ready for you! Our team will play your character in raids and dungeons with loot trade to achieve 240 item level as soon as possible. All items will be enchanted and fully gemmed in common gems (Shards of Domination are not included). And additionally to that, we will craft or upgrade one Legendary Item of your choice to 235 ilvl (rank 4) by completing several Torghast Runs and farming required amount of Soul Ash.

It doesn't matter if you play tank, healer or dps, with that 240 ilvl gear you will be able to take part in all end-game activities with your guild or any group. It is a perfect start for those of you who have not played for a long time and want to catch up with the most relevant game content and fully prepare your character for the upcoming WoW: Shadowlands adventures. Buy WoW Character Power Up Boost, get your character powered up and have the best gaming experience and pastime you have ever had!

You can buy WoW Character Power Up boost run with account sharing only. Our professional and trusted MmonsteR players will kindly boost your character with this World of Warcraft (WOW) Character Power Up boosting service really fast so lean back and watch your character collects all those tasty rewards and achievements and tremendously grows in power!
WoW Character Power Up Boost FAQ
We need two loot IDs for a weekly chest and we need Wednesday because all our raiders have fresh loot ID and are able to share loot with your character.
No, we need unlimited access to your account for 3 days during this boosting service.
Login or Register with...
---
They know what they do. Finished the boost one day earlier than was promised
Frequently bought together