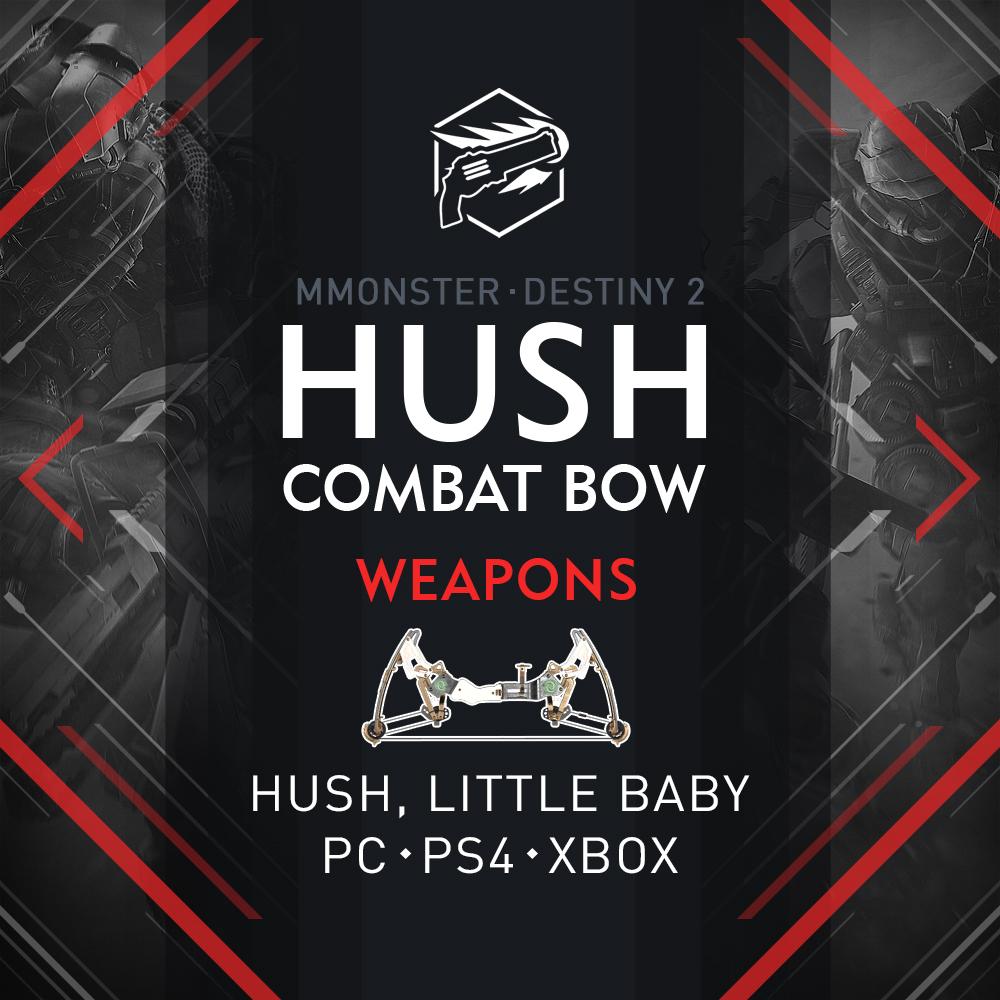 HUSH Legendary Combat Bow
You will get the most powerful and desired Hush Legendary Combat Bow in Destiny 2
While completing the quest you have a chance to get more powerful gear

Available on PC (Steam), PS4 and XBOX
At least 680 Power Level and Forsaken main campaign completed.
Your login and password, account's safety guaranteed.

Estimated Delivery Time is up to 3 days.
Hush
is a legendary combat bow introduced in the Destiny 2: Forsaken expansion and is a reward for the getting kills, precision final blows and earning medals in Gambit.
Hush
is one of the best bows in the game thank to its unique perk called Archer's Gambit. This perk greatly increases the draw speed after landing a precision hit and lasts for 7 seconds once procced, allowing you to deal some impressive damage in a short amount of time. Another noteworthy perk is
Opening Shot
– Improved accuracy and range on the opening shot of attack. If an entire raid group uses Outbreak, they can burst a boss in no time.