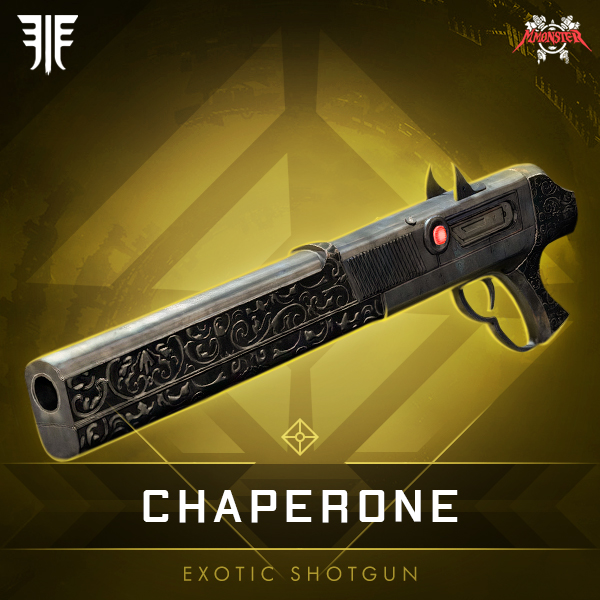 THE CHAPERONE Exotic Shotgun
You will get the most powerful and desired The Chaperone Exotic Shotgun in Destiny 2.

While completing the quest you have a chance to get more powerful gear

Available on PC (Steam), PS4 and XBOX
At least 500 Power Level and Forsaken main campaign completed.

The Chaperone quest received and ready for completion.
Any rare or legendary Shotgun acquired.
Your login and password, account's safety guaranteed.

Estimated Delivery Time is up to 1 day.
The Chaperone
is an exotic shotgun introduced in the Destiny 2: Forsaken expansion and is a reward from Holliday Family History quest which you can get randomly through different activities.
Thanks to its Precision Slug perk, unlike typical shotgun spread, it fires a single slug that concentrates all damage making it one of the best shotguns in PVP. It has maximum available range 100 and excellent damage.
Precision Slug
Fires a single-slug precision round.
The Roadborn
Precision kills briefly grant bonus handling, range, and precision damage with this weapon.