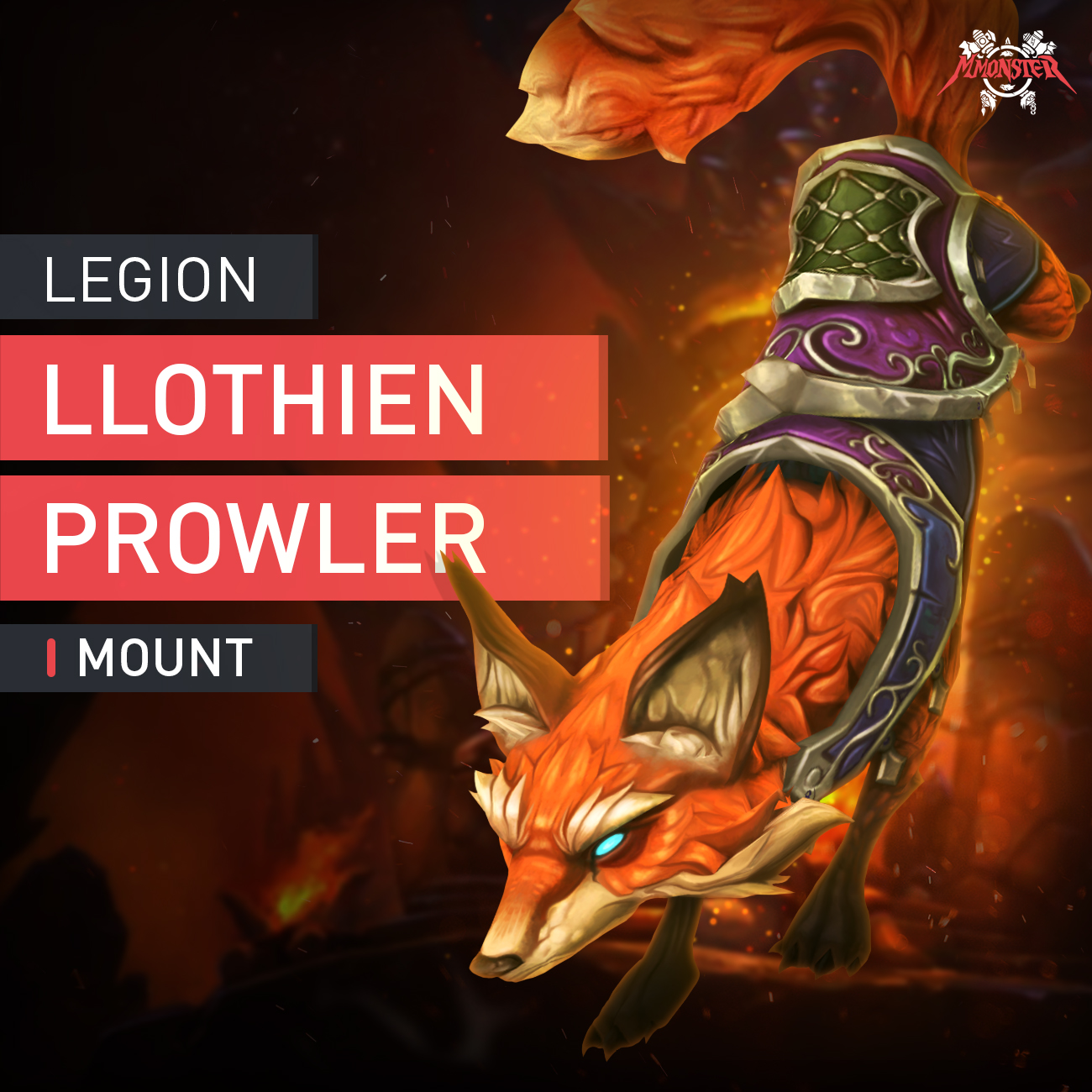 You will get one of the most unique non-flying mounts - LLOTHIEN PROWLER, this reward will be easily yours after you buy our most reliable boost service with affordable price and excellent support.
50 Lvl Character. Don't have one yet? Take advantage of our Power Leveling Boost service.

We do this service with account sharing, your account safety is guaranteed

Estimated delivery time highly depends on random drop chance and luck
How to get Llothien Prowler Mount and why you need this mount farm boost
Fresh in WoW Legion, never appeared before, fox mount! As any other fox, even if so large, it can sneak quietly so the enemies won't hear anything… In order to get Legion Fox mount you need to complete the following: Nightfallen But Not Forgotten, which is a chain that opens certain world quests (former daily quests). Llothien Prowler mount can be obtained through completing a quest line from a quest item Torn Invitation, which is a random drop in the Nightfallen Cache earned by completing 4x Nightfallen Emissary World Quests or from a Withered Army Training Scenario reward chest. It can be quite frustrating to wait until the needed quest will fall into nightfallen cache! Instead just order this mount from us and we will provide the most efficient and fast service in Europe and you will just enjoy your game riding this beautiful mount!
If you are a true WOW mount collector - check our MOUNTS page as we may have the rarest mounts in game for you. Check our BFA MOUNTS page if you'd like to see only the latest mounts available in World of Warcraft: Battle for Azeroth expansion!