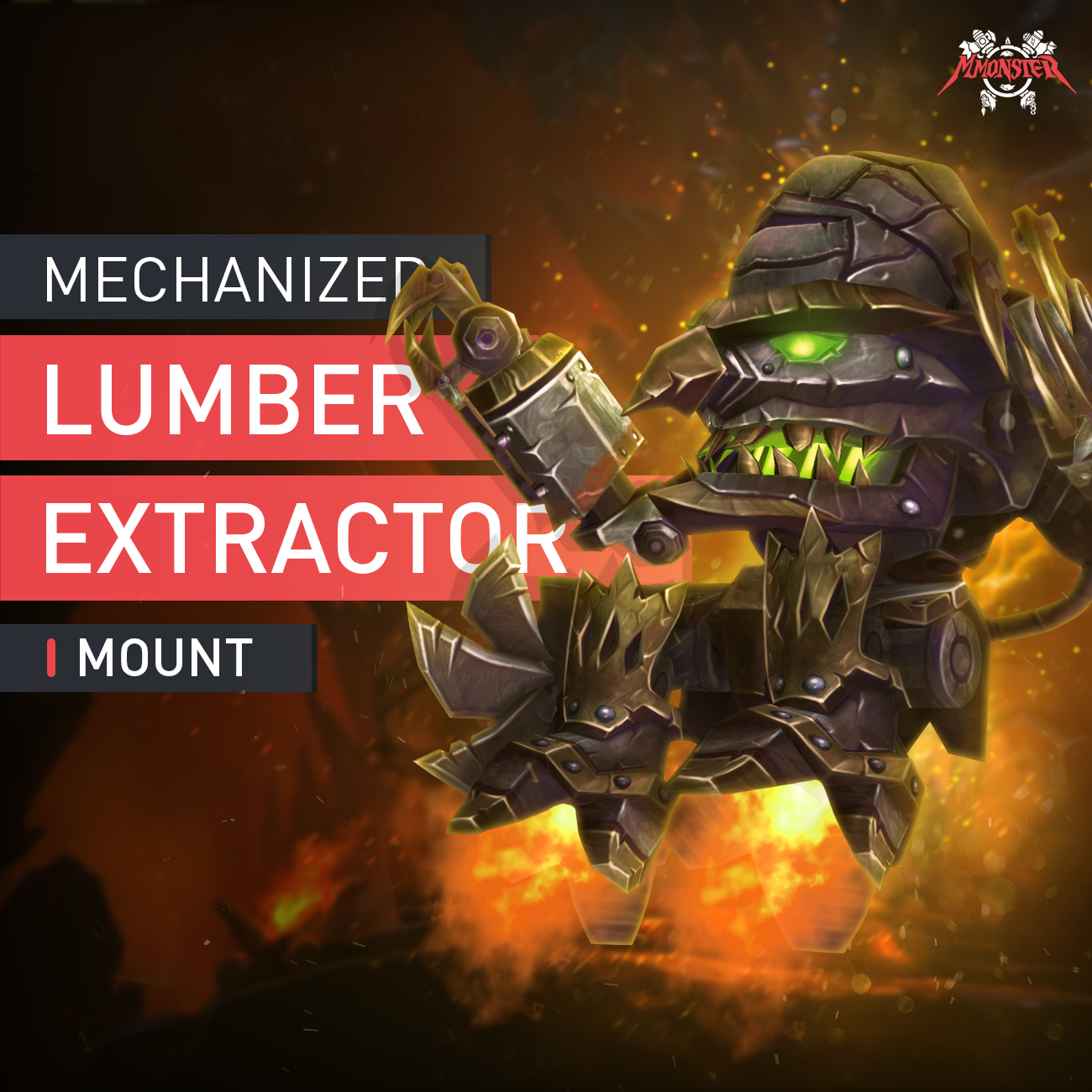 Mechanized Lumber Extractor
You

will get one of the rarest cool-looking flying mounts

- MECHANIZED LUMBER EXTRACTOR, this reward will be easily yours after you buy our most reliable boost service with affordable price and excellent support.
50 Lvl Character. Don't have one yet? Take advantage of our Power Leveling Boost service.

We do this service with account sharing, your account safety is guaranteed

Lead time highly depends on random drop chance and luck
How to get Mechanized Lumber Extractor and why you need this mount farm boost
Mechanized Lumber Extractor is a new Sky Golem mount arrived in Legion expansion and is a reward for achievement Remember to Share after collecting 300 toys. It might be time consuming to collect 300 toys in order to get mount, but to spare some time to enjoy WoW action part more, you may apply to the most trusted service in Europe in order to buy this Legion mount for the best price!
If you are a true WOW mount collector - check our MOUNTS page as we may have the rarest mounts in game for you. Check our BFA MOUNTS page if you'd like to see only the latest mounts available in World of Warcraft: Battle for Azeroth expansion!