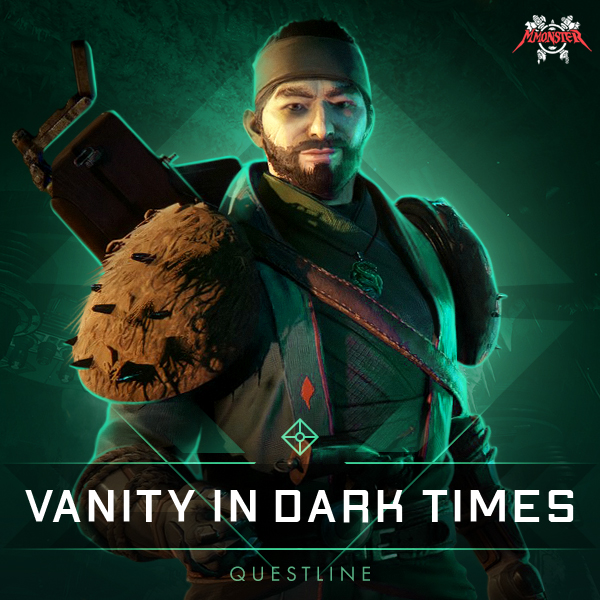 Vanity in Dark Times [Questline]
Price is per character.
If you want make order on multiple characters, please select desired classes, put in quantity of character you wish in the QTY field and press ADD TO CART button.
By completing questile you will get :

Long-Boy Special Emblem

Ruin Wreath

Chance to obtain Legendary and Exotic gear
Vanity in dark times
it's a new questline added with
season of arrivals.
To complete this quest you need to bank motes, defeat enemies in gambit and farm infamy rank.