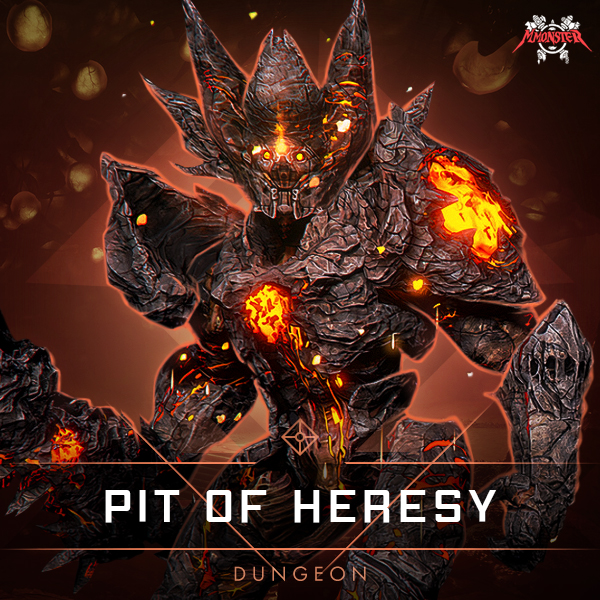 Destiny 2 Pit of Heresy Dungeon Boost
You will get the Dungeon: Pit of Heresy completed on your character

Guaranteed Pinnacle Engram

Solo Completion - Unlocks the Usurper Triumph

Flawless Completion - Unlocks the Eternal Heretic Triumph

Solo Flawless Completion - Unlocks the Savior of the Deep Triumph and rewards the Crimson Echoes Emblem

A chance for additional exotic rewards

Available on PC (Steam), PS4 and XBOX
940+ Power Level. Don't have one yet? Take advantage of our Destiny 2 Power Level Boost service.

For Accplay option we need your login and password to drive your character.

For Selfplay option we need your Steam ID / PSN ID or XBOX ID for invitation in group.

Estimated Delivery Time is up to 12 hours.
Pit of Heresy is the first Dungeon in Destiny 2: Shadowkeep. Dungeons are a completely new types of content in Destiny 2. Four unique encounters with powerful rewards and pinnacle gear as a weekly reward of a full dungeon completion. MmonsteRBoosting team will help you with the completion of this amazing epic adventure.