Faq
Got any questions?
Here are the answers to the most common questions we've been asked.
You can also contact us, we'll be happy to answer any of your inquiries.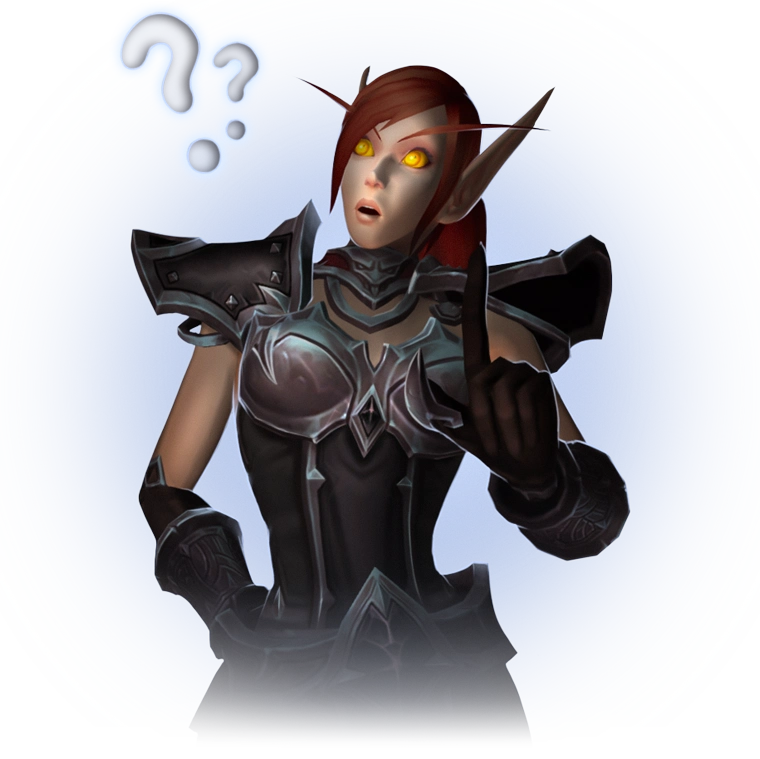 Reaching the hardest in-game goals or earning the best rewards can be time consuming and may require a lot of effort and skill from you and/or your team mates. Boosting means getting help from professional players and acquiring the necessary skills and experience to overcome these challenges and obtain desired rewards. Our professional players are well trained and suitable for any task. They are constantly learning and improving their gaming skills. They will save you a lot of time and help you skip unwanted struggle so you can immediately start reaching your in-game goals, win rewards and enjoy your gaming time.
---
Explore the game category to find the most interesting boost service(s) for you. Select, learn and modify (if available) your desired boosting service. Add the final product(s) to the shopping cart and proceed to checkout. Enter your details and select the most convenient contact and payment methods. Finalize your payment at the payment gateway. Voila, your order is placed!
---
Our staff will reach you via your preferred contact channel to request additional info (if necessary). Alternatively, you can join one of our messengers to discuss all the remaining details with our support manager or your booster. Additionally to that, our team member will guide you throughout the entire boosting process. Upon we've settled things up, your boost will be scheduled and appointed as soon as possible. If the boost takes more than one gaming session, our managers will schedule your gaming sessions so you can freely use your account during all other times.
---
Depending on a boost type the appointment, fulfillment and delivery process will differ. In general we will assign you our pro player(s)/trader(s) from our players pool ready to start your boost at the most suitable time for you. These player(s) will perform all the necessary game activities to achieve your goals and earn desired rewards. During your order fulfillment our staff will keep you updated on the status of your boost (upon request) up to the very moment when you get your final reward. Have fun or rest while we're doing the boring part!
---
Every single boost service is done by our players by hand in compliance with all the rules and only through legit gameplay. All boosters we cooperate with are tested through a long trial period so we can guarantee their reliability, competence and effectiveness in completing assigned tasks. We track all service processes in real-time and ensure that no third-party software, bots, cheats or scripts are being used for the safety of your account. The entire boost process happens 100% anonymously meaning that during the boost our players won't communicate with your friends or other players and neither won't reveal themselves nor compromise you.
---
For the vast majority of our services we provide accurate boost start and delivery times so you can enjoy the results of our work after one game session. Most of them will be done even sooner than you can expect. Some boosts (especially those that completely depend on the drop chance, rng, pure luck) may take several game sessions and various amounts of time to be done so that delivery time cannot be predicted. In this case, all we can recommend is to stay patient and let our boosters do the job. We will let you know as soon as it's done.
---
Yes, most of our boost services will be scheduled by our managers as your boosting sessions so you can easily plan your gaming with us. Please understand that our players schedule their gaming sessions with your character(s) beforehand and plan the boosting process to accomplish your boost in most efficient way so interfering the boost process and non-compliance with the schedule will result in extended terms of boost completion. You can also request to change your boosting schedule later (before the boost start) if needed by contacting any of our support managers or your booster.
---
You can track your boost progress status on your MmonsteR website's Order page under the Status line. You can also ask our support managers to get more precise info like estimated completion time or ask about your booster's operating hours. You can also request to receive a notification every time our booster logs into your account (for services with account sharing) and regular daily progress notifications until your order is completed.
---
We will notify you as soon as the boost is done or when your in-game goods are delivered. Only after you are fully satisfied with the result will your order be considered as completed. Congrats with your order completion. Enjoy your well-deserved results and rewards! You may leave feedback of our service and share your experience with us and the others so we can improve and provide you with a better service.
---
If you decided that you don't need the boost service you've purchased and it has not been started yet, you are eligible for a full refund. If we've already started working towards your goal, a refund can be issued based on its current progress with a small service fee. You can get a refund to the same payment account from which the payment was made or to your MmonsteR Coins balance in equivalent so that you can spend the same amount to buy services on our website. For more details please check our Refund Policy page.
---
Yes! All your personal and account data will be handled discreetly only to our trusted boosters and though is 100% safe and secure. Only you and our assigned player will have access to your account info. We do not store your personal information without your personal approval and do not pass your account info to third parties under any circumstances. Currently we have over 60000 satisfied customers, more than 90000 completed orders and 9000+ positive reviews proving our flawless reputation as one of the most reliable boosting services on the market.
---