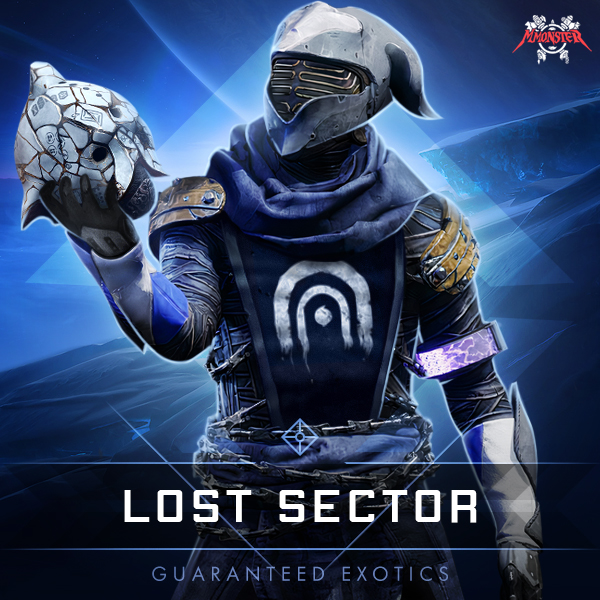 Lost Sector Guaranteed Exotics
We will get you selected exotics from Lost sector (on Legend difficulty)

Chance to get as reward UNIQUE new Beyond Light Exotic Armor that you cant get from any other activity.

Our player will solo farm lost sectors on legend dificulty(1300). We will keep running Lost Sectors until you receive the specified Exotic(s).

All gear, materials and resources received during boost will stay with you
The Gauntlet Helmet and Chest Exotic Armor are on a 4 day rotation for the LEGEND version of the Lost Sector.
This service can ONLY BE USED FOR YOUR FIRST DROP of the selected exotic armor. If you have already acquired the exotic you need to use our
Solo Lost Sector
service.
Beyond Light DLC
1280+ power level. Dont have one? Order our POWER LEVEL SERVICE
Must have Anti barrier and Overload available
Login & password
Lost sectors is overall good way to get your power level higher, but now its possible to increase your chances with clearing legend or master lost sectors solo.

Our very professional player will farm lost sectors for you until he gets best exotics you've selected.