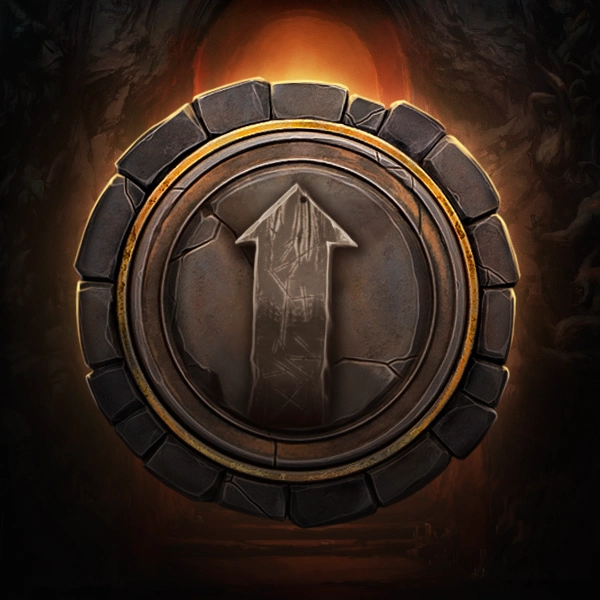 Diablo 4 Power Leveling Boost Service
Are you looking to level up your Diablo 4 character swiftly and gain access to the coveted Paragon system and other crucial endgame content? Look no further! Our Diablo 4 Power Level Boost service is here to help you achieve any desired level in no time
Diablo 4 Power Leveling Service
Welcome to our Diablo 4 Leveling boost service, designed for players who want to experience the thrill of Diablo IV without the grind, our D4 power leveling boost ensures a swift and efficient progression. Diablo 4. Our team of professional gamers is dedicated to helping you achieve your gaming goals with ease and efficiency.
Service Includes:
100% Guaranteed Achievement of the Desired Level
Unlocking the Paragon boards system(At level 50)
4 Paragon points for each level gained (50+ levels)
Experience for your Glyphs
Season Journey and Battle Pass progress
Numerous Legendary, Ancestral, and Sacred items(depends on desired level selected)
A chance to obtain Unique items
D4 Gold, as well as other materials
Estimated start time: 0-2h
Estimated completion time: 1-100 Usualy takes around 3 days with standard option. around 2 days with extra speed option
Requirements:
Campaign completed on any character on account. If you dont have - please select +Storyline option or order our Diablo 4 Campaign boost
Pricing and Options
1-45 Campaign leveling: means the booster will complete the mainstory campaign, along with multiple side quests, allowing you to have a level 45 character ready for grinding and dungeon exploration up tp level 100 without the need to focus on the storyline.
1-100 Campaign leveling: the booster will level up your character all the way to level 100 by completing the main storyline campaign, multiple side quests, defeating rare bosses, and clearing dungeons. This will enable you to have a level 100 character ready to explore high-level content among the first.
Custom Leveling: allows you to choose your desired starting and ending levels (check level range slider below), ensuring continuous character progression and enabling you to achieve a specific level range even if you have limited time.
Hourly Leveling: enables you to hire a booster for a specific duration, ensuring constant character progression while you are sleeping, at work, or spending time with your family. The booster will cover you at any time and continue the leveling process when you are unable to do it yourself.
Additional options explained
Meta Build: You will be able to select the desired build for your character. Our player will acquire all necessary aspects, set paragon boards, and skill points according to the selected build, and will also save good items with the correct stats. The specifics of what is included in the meta build are described in the Select build level option.
Select build level: You can choose the level to determine how powerful you want your character to be. The higher the level of the option, the more comprehensive the set becomes. There are five sets available in total: Starter, Sacred, Basic Ancestral, End-game Ancestral, and Godlike Hero Build.
Guaranteed Unique item:You can choose one or several unique items suitable for your character, and our player will guarantee to obtain them for you. IMPORTANT: Farming

Uber unique items

(high priced items) may take a considerable amount of time.
Standard priority: With Standard Priority the player will begin working on your order within 1-2 days after the purchase and will spend 6-7 hours per day leveling up your character.
High priority: With High Priority the player will begin working on your order within several hours after the purchase and will spend 10-12 hours per day leveling up your character.
Additional services explained
Storyline:Our player will complete the main campaign with your character while leveling up to the desired level. Important: The campaign adds at least one additional day to the order completion time.
Season questline:Our player will complete Seasonal questline(Avalabile only on Seasonal server)
Altars of lilith: Our player will unvail all Altars of lilith, which gives parmanent bonuses to your whole account
All renown lvl 5: Our player will level your renown in all 5 zones to the maximum level, which provides additional paragon and skill points, as well as maximum potion and obols capacity.
Add gold: You can use the slider to select the desired amount of gold you will receive at the end of the boost.
Testimonials
The team is outstanding! They really make an effort to fulfill your wishes, even at an amazing time! Always my pleasure ;) - RK
My order was done with excellent time and exactly how I wanted it. Thank you for doing a great job. Service will be used again. - Jacob Dishon
Amazing service quick to sort out anything you buy, Brought off them multiple times rewards system is very good and rewarding! Best quickest and cheapest ive found for any boosts on any multiplayer. - Ryan "shabs"
Tips and tricks how to level fast & effitient
Don't waste your time on a side quests
Participate in Helltide & blood harvest events if you want to get some Echo of Duriel summon material
Allways check for Legion events, they give you tons of experience!
After you reach world tier 4(around level 60) start doing Nightmare dungeons for Glyphs exp
Find some good leveling guide
Usefull links
How order process works:
Tailored to Your Needs: We align our D4 leveling boost service with your specific goals in Diablo 4.
After you've selected all the desired options and paid for your order, you'll receive an order number and an email confirmation that your order has been accepted.
If you don't get in touch for a while, our operators will contact you using the specified method or email;
Provide us with your order number, and our support crew will start looking for a suitable booster;
As soon as we assign a player to carry out your order, we will need your account details from the platform where you purchased the game. If its self play option, our player will add you into battle net and then invite you into party;
When the order is completed, you'll receive a notification in the Discord channel or another messenger of your choice.
Enjoy the results of your order ;)
Please leave a review! Your opinion is very important to us, and we aim to provide the best Diablo 4 boosting service on the market!
FAQs
The short answer is yes, and there are several reasons for this:
In our 9 years of experience in the boosting industry and with over 30,000 completed orders, there have been almost no bans or other issues. In Diablo 4, there have been zero issues in over 1,500 orders+.
We only work with verified players who complete all orders manually, never using cheats, exploits, or bots.
All our boosters have years of experience and are top-tier players with impressive portfolios.
Our game curators personally play the games we offer and know what they are talking about.
We only use high-quality VPNs developed by our dev team.
We guarantee 100% security of your personal data.
We guarantee 100% security of your account data.
Our mission is to provide the best Diablo 4 leveling boosting services at a fair price.
---
Of course, we can easily adjust the timing of your D4 order completion to suit your convenience.
---
Yes, you can change your character or cancel order if the boost hasn't started yet. However, if the service has already begun and there is some progress, and you wish to change characters, our operators will need to take into account the work already done and recalculate the terms for the completion of your order.
---
Contact and Support
Have questions about our Diablo 4 Leveling boost? Reach out via or Discord
What is
Diablo 4 Leveling Boost

and why you need it

While Diablo 4 power leveling typically entails completing all the chapters, we understand that some players prefer to skip the grinding part and jump straight into the action with a formidable character. Our Diablo 4 Leveling service is the perfect solution for those seeking an expedited leveling experience. Once you've completed the main storyline, you'll still have ten additional levels to grind through. However, without completing side-quests, this process can be time-consuming and may span several days. Don't fret! By purchasing our Diablo 4 Leveling Boost service, you can bypass this arduous task and attain your desired level effortlessly.
Benefits of our
Diablo 4 Level Boost

service

By trying our D4 leveling service, you can significantly reduce the standard completion time for the 1-100 level. This time-saving advantage allows you to expedite your progress and prepare for the thrilling end-game content that awaits. That's why we offer fast and reliable Diablo 4 Level Boost service. Our team of pro players is dedicated to providing you with a seamless and enjoyable leveling boost so you could enjoy further your grind-free gaming experience.
Buy
Diablo 4 Leveling Boost

- the best way to get get desired level in Diablo IV

Unlock the full potential of your Diablo 4 character by seizing this unique opportunity to level up rapidly. With our Diablo 4 Power Leveling service, you can ascend to new heights and conquer the challenges that await you in the game. Don't wait any longer! Contact us now to secure your Diablo 4 leveling boost and embark on an exhilarating journey through the world of Diablo 4. Prepare yourself for epic battles and unforgettable adventures in a world of Sanctuary.
We will set date & time for your order execution;
Our player will pilot your account;
We will notify you about order completion;
Enjoy your rewards & Dont forget to rate us on TrustPilot;
Login or Register with...