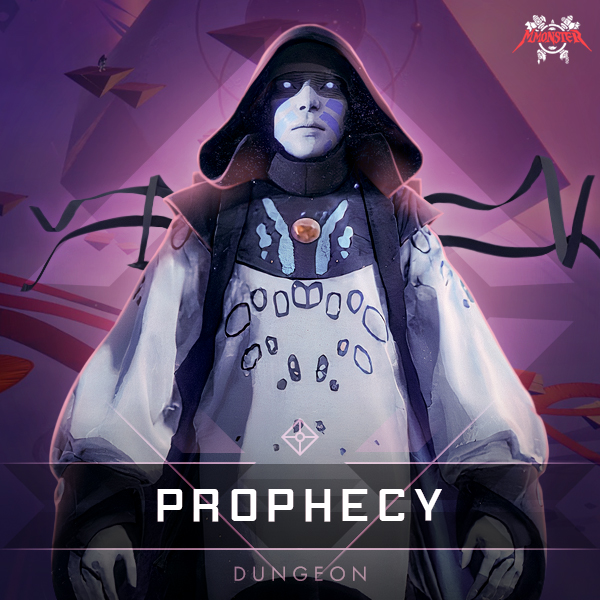 Prophecy dungeon
Price is per character. 
If you want make order on multiple characters, please select desired classes, put in quantity of character you wish in the QTY field and press ADD TO CART button.
We will complete full "Prophecy" dungeon for you

All of the acquired loot you get during the boost

Experience for season pass progression

Chance to get DAITO foundry weapons and repriced armor from Trials of the Nine
For normal run 1230 power level

For solo run 1250 power level

For solo flawless run 1250 power level

Season Pass
Prophecy
- a newest dungeon introduced in Destiny 2 with the release of the 11th season (Season of Arrival).
The new dungeon is in an unknown space, in a realm belonging to the IX. You will meet many puzzles and strong opponents on your way.
Don't want to solve these problems, but just want to get your
DAITO foundry
a reprised version of
the Nine armor
right now?
We will help you with this. Our professional players will do everything for you.
Players can earn new DAITO foundry weapons and reprised armor from Trials of the Nine.