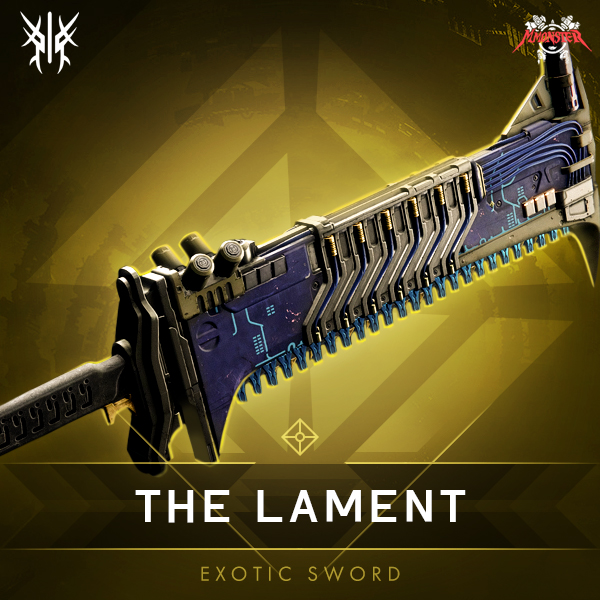 We will complete full questline or selected quests to get you brand new Exotic Sword

Expirience to your Season pass. If you want to get more levels - order our SEASON PASS LEVELING BOOST

Expirience to your Artifact

Chance to get some Rare, Legendary and even Exotic Gear during completing storyline

All resources that you will get during boost, will stay with you
Beyond light DLC

Power level 1210+

Beyond light storyline completed. Not done yet ? Get our Beyond light storyline completion boost

Login Details (Email and Password), your account safety is guaranteed.
This weapon is obtained by completing a questline you get from Banshee. The Lament deals SOLAR damage and is equippable in the power weapon slot.
Banshee's Wail
Hold to rev the blade for more powerful attacks.
Jagged Edge
Increased damage at the cost of sword ammo.
Enduring Guard
Sword Guard has maximized efficiency and high endurance, but low resistance.
Tireless Blade
Sword ammo granted for every other powered sword kill.
Revved Consumption
Damaging a combatant heals the wielder.
Login or Register with...