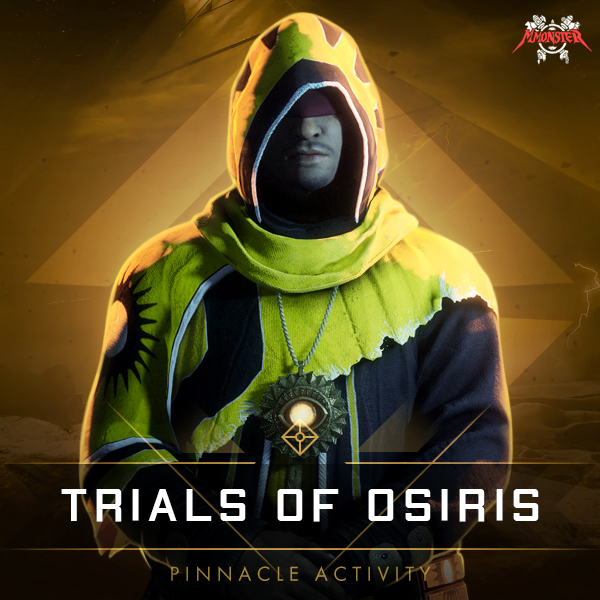 We will complete 7-0 Flawless for you

3 wins – Powerful Weapon Reward

5 wins – Powerful Weapon Reward

7 wins – Pinnacle Weapon Reward

7 wins (Flawless 7-0) – Pinnacle Armor Reward and Emblem

Hardened By Trial Emblem:


Flawless Empyrean Emblem


Chance to get In memorim Shell \ and a
1260+ Base Power Level.

25.000 Glimmer to purchase the Passage of Mercy.

When we contact you to tell you that we are about to sign on for your flawless YOU MUST STAY OFFLINE while we are working. If you sign on, we get signed out and likely will have to restart your flawless card. We will contact you as soon as your flawless card is completed so that you know when you can sign back on.
Trials of Osiris is a high-level 3v3 elimination pvp mod.
Those teams that make it flawless (7 wins without a loss) will have access to Osiris' Lighthouse on Mercury.
This event starts every Friday and lasts until the weekly reset on Tuesday and is only available to players with power level 960+.
To enter in the Trials, you'll need to go to Saint-14 and buy passage from him. The passage serves as a tracker of your wins and losses - there is no maximum of the wins, but once you hit three losses on one passage, you'll have to purchase a new one.

Initially, only 2 trials are available: "Mercy" and "Ferocity", the rest become available after a certain number of victories
In short, the most important thing in this event is to get 7 victories without defeat and get access to the best rewards, which we will be happy to help you
Login or Register with...