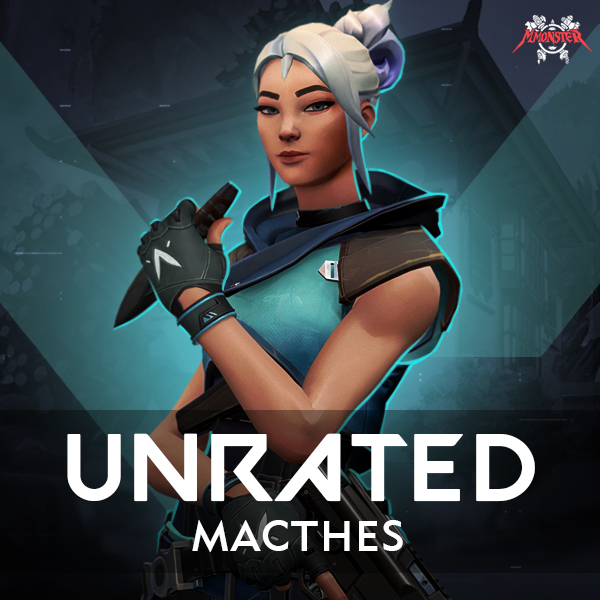 We will play selected amount (from 1 up to 20) of unrated matches with high win rate
Professional service from our best players
100% order completion guarantee.
Competitive mode unlocked if ordered 20 unrated matches
Login & password for piloted order
The game of Valorant starts with 20 unrated games that prepare and familiarize you with the game itself and its rules. After you have played 20 unrated games, you have competitive matches unlocked, and after playing 5 qualifying matches, you can get your first rank.

The game has 8 ranks and each rank has 3 divisions, excluding the highest rank Radiant.
If you are already familiar with the game and want to immediately plunge into the competitive world - order our service of playing unrated matches and get down to real business.
Login or Register with...