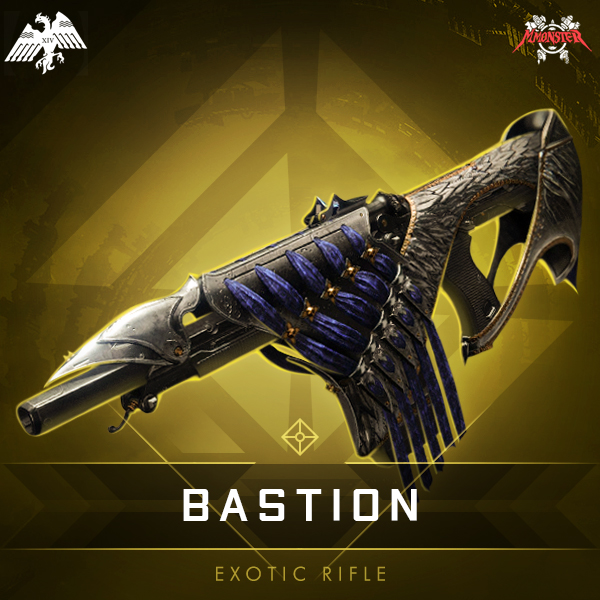 BASTION Exotic Fusion Rifle
You will get the most powerful and desired Bastion Exotic Fusion Rifle in Destiny 2

While completing the quest you have a chance to get more powerful gear

Also you can add option to farm CATALYST for Bastion

Available on PC (Steam), PS4 and XBOX
Shadowkeep DLC


Must have completed the Completing an Impossible Task quest from Saint-14

Must have Unlocked Corridors of Time

Must have A False Refraction quest;

Level 50+ with 900+ power level;

Your login and password, account's safety guaranteed.

Bastion- It's an unique kinetic, which can pears through shields.

Limited usefulness in PVE, but still pretty fun as something that's off-meta. In PVP, this feels like the ultimate counter to shotgun rushers - just charge it up when you see someone starting to come at you, and they'll regret it immediately. All it takes is a little practice to understand its range.