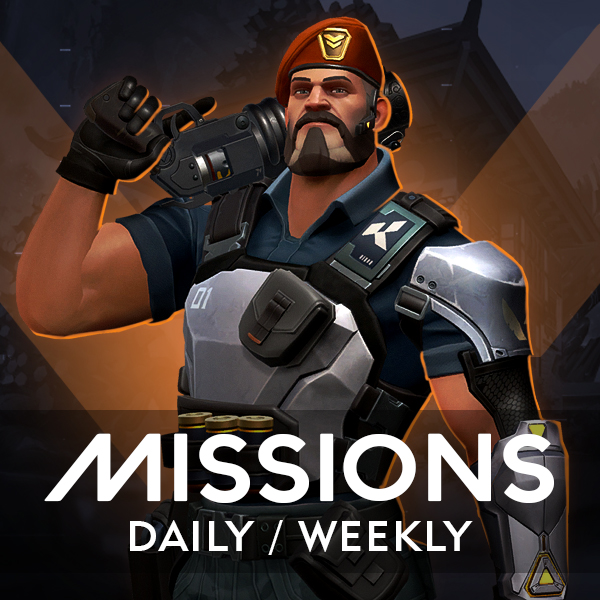 Valorant Daily and Weekly missions
Daily missions are time-limited and themselves require a certain amount of time to complete. Please place an order at least 4 hours before the daily reset, if there is not enough time, the order will be completed by the next day's missions
Daily mission - we will complete all daily missions.
Weekly mission - we will complete all weekly missions and one set of daily missions
Daily+Weekly mission - we will complete all weekly missions and one set of daily missions and additional set of daily missions
100% order completion guarantee.
There is a chance to get various achievements for multi-kills, killing streaks and win streaks during order completion
Login & password for piloted order
Each agent in Valorant has a set of missions that you need to complete to unlock agent skills, weapon skins and other cool stuff. Agents and weapons have a different leveling system and missions to help you a lot, giving you large amounts of experience.
All these tasks are very time consuming and require a long game by each agent in order to open his entire arsenal.
If you do not want to waste time on long and boring farming, then we will be happy to help you get rid of the routine.
Specific Agents – You can choose a specific agent that we will play with throughout the whole boost.
Appear offline - We will play in "Invisible(offline) mode, so no one will know about our presence
Stream - We will provide link for stream, so you can watch how our player doing your order