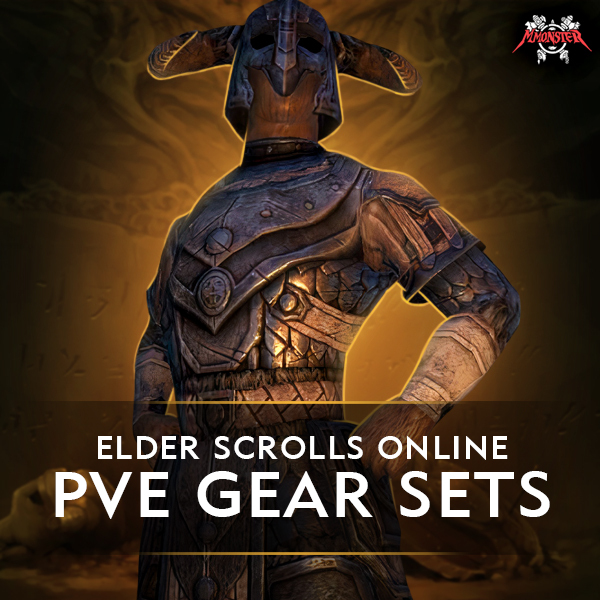 ESO PvE Gear Sets 160cp for any Role [id:06925]
You will get an Epic or Legendary (depending on your choice) pre-dungeons gear sets of 12-13 Items included armor pieces, weapons, and jewelry.
All items will be enchanted with Epic or Legendary (depending on your choice) quality 160cp Glyphs.
Sets are perfectly balanced for any role with the most powerful stats and set-bonuses, which makes these sets the best way to start exploring high-end PvE content from 160 Champion points.
Fits for any role in any classes, Dragonknight, Necromancer, Templar, Nightblade, Warden, or Sorcerer.
The Epic (Purple) set is pretty good for the beginning however, the Legendary (Gold) set is more powerful and most of the items from the Legendary (Gold) set you will keep for a long time.
The set will be delivered via in-game post in the shortest possible time (2-12 hours)

Available only for PC (EU or NA)
ESO Online Account on PC (Europe or North America)
50 Lvl Character and 160 Champion Points for be able to use sets. Don't have one yet? Take advantage of our Power Leveling Boost service.
Your in game @ESO ID, on which sets will be delivered via in-game post

Elder Scrolls Online is a difficult game to learn, especially for noobies. If your willing to conquer high-end content, then you must get prepared. In order to be a good healer, tank or damage dealer in high-level content and dungeons, you´ll need to understand what is the best gear for your role and where you can get it for 160 champion points which is not an easy task even for experienced players.

MmonsteR offers you the best-balanced starting gear that helps you to begin exploring high-end PvE content from 160 Champion points. A full set of 12-13 Items will be delivered via in-game post some hours after payment. All items will be enchanted with high-quality glyphs, so you can join the battle immediately after receiving the PvE sets!
Login or Register with...
---
I ordered and received my geared and powerleveled character way faster than I expected, great job