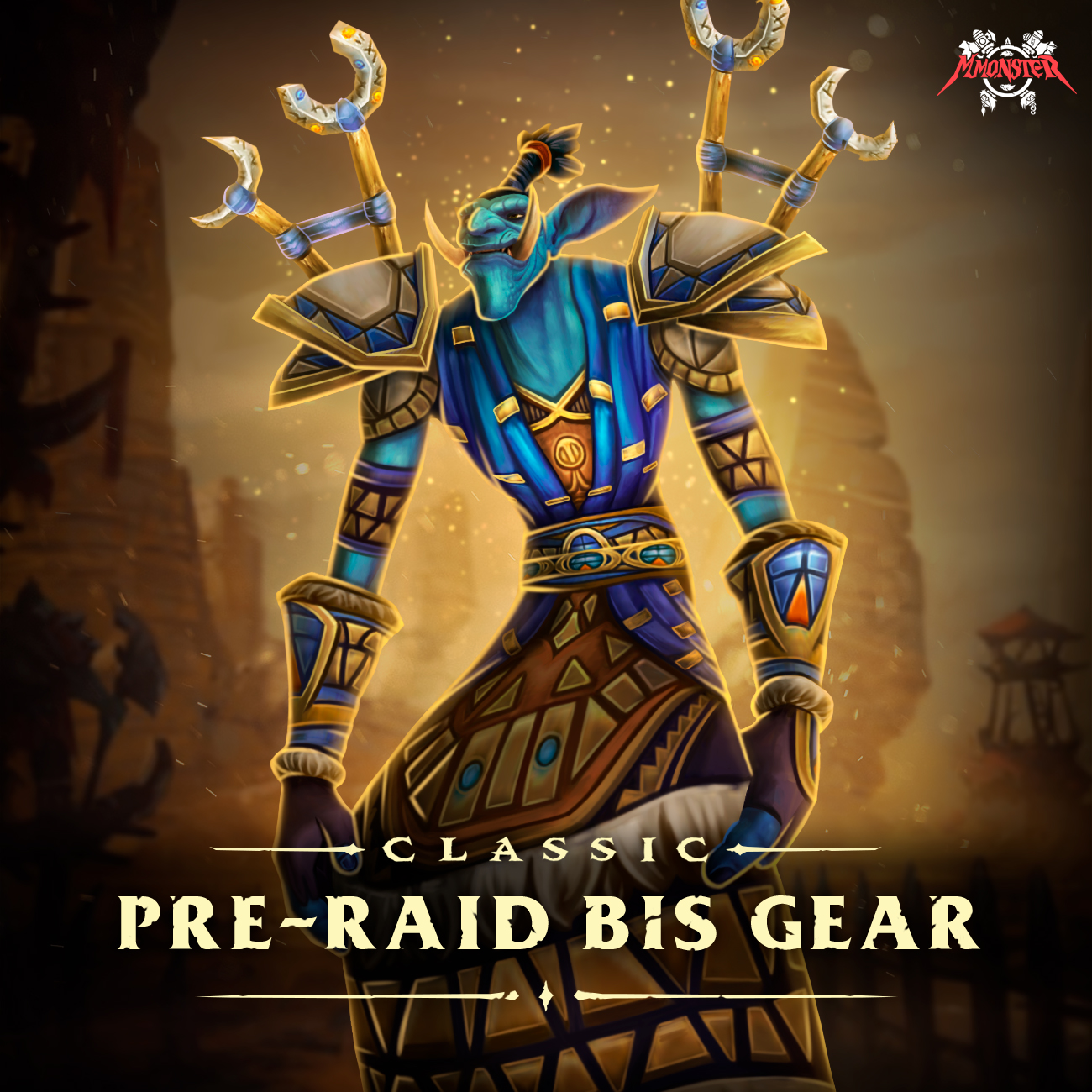 Full Pre-Raid Gear Farm Boost
You will get Full Pre-Raid Dungeon Gear consisting of random dungeon items in each item slot of your character. This will be random set of dungeon items, first item which drops for particular item slot is filled. You can check the list of pre-raid BiS items for your character's class/spec on Wowhead.

You will get random 55+ ilvl

Rare quality

items for your character's chosen class and spec until you get items in each of 16 item slots you have (15 if your character's spec is using one two-handed weapon)
Login and password, your account's safety guaranteed.
Full Pre-Raid Dungeon Gear Farm Boost

- the best way to obtain full dungeon gear for your character and get ready for raiding content fast and easy

Dungeon Gear is a rare quality gear dropped in the high level (level 55+) dungeon instances: Blackrock Depths, Stratholme, Scholomance, Dire Maul, Lower and Upper Blackrock Spire. Pre-Raid gear allows you to have the list of the most optimized pieces of gear you can get for your class / spec from the listed dungeons. This gear is crucial to obtain to prepare your character for raiding and we're ready to help you in getting this gear.

You can buy WoW Classic Full Pre-Raid Dungeon Gear Farm Boost carry with account sharing only. Our professional and trusted Mmonster players will kindly boost your character with this World of Warcraft Classic Full Pre-Raid Gear Farm boosting service really fast so lean back and watch your character collects all those tasty rewards and achievements and tremendously grows in power!