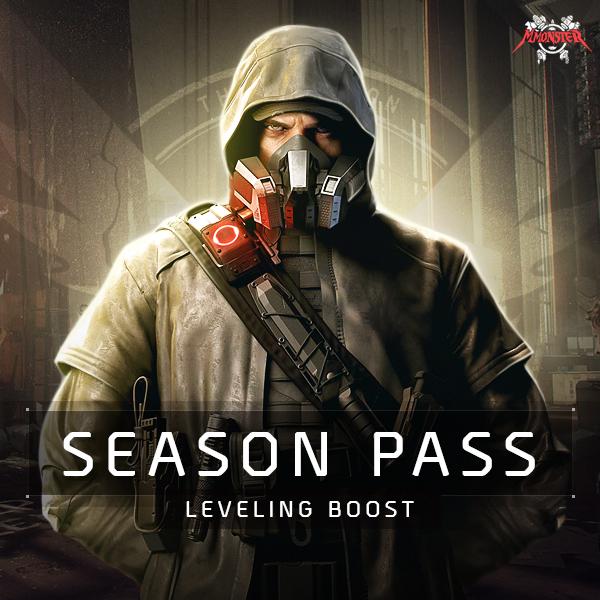 Season Pass Leveling Boost
Please select desired quantity of Season Pass Levels to be boosted. Minimum quantity of levels for purchase is 5
You will get selected Season Pass Levels gained for your agent by completing different in-game activities (simply type in number of levels you need in QTY field)
You will get lots of

High-End Gear

equipment during the boost
What is Division 2 Season Pass and why you need this leveling boost carry
The Division 2 is a tactical shooter action role-playing video game where you'll function as Division Agent located in Washington D.C. Your goal is to save the city from falling by completing missions to keep the peace and enemies appearing to topple society. While power leveling and completing main storyline to gain maximum level 30 and unlock end game content you are going to be fighting various enemy factions: True Sons, Hyenas and Outcasts. Main goal is to purge them from the D.C. and to protect the remaining civilians left in town.
On March 3 The Division 2 first ever major DLC named Warlords of New York released focuses on a mission to retake the ruins of Lower Manhattan from a cabal of rogue agents. Warlords of New York opens up a large portion of new end game content to explore bringing new avenues to level up your character and acquire more power. Once you reach Level 40 and complete the Warlords of New York campaign, you will gain access to a new Season Pass Leveling system.
Season Pass Levels system works similar to a battle pass found in other titles, and leveling works the same way as earning SHD Levels: play the game and earn experience in various activities: control points, missions, projects, bounties, strongholds - all of these and more award experience upon completion that can be used to level the Season Pass/Battle Pass. And, the harder the challenge the greater the spoils, so the most difficult content (challenging/heroic) will be completed with active Directives to boost all the experience earned. Depending on selected level you will get a bunch of cool rewards such as new exotics, gear sets, named high-end gear and weapons, cosmetics and some other cool items. Buy the Division 2 Season Pass Leveling Boost to max out your agent's stats and unlock all other rewards.
Login or Register with...