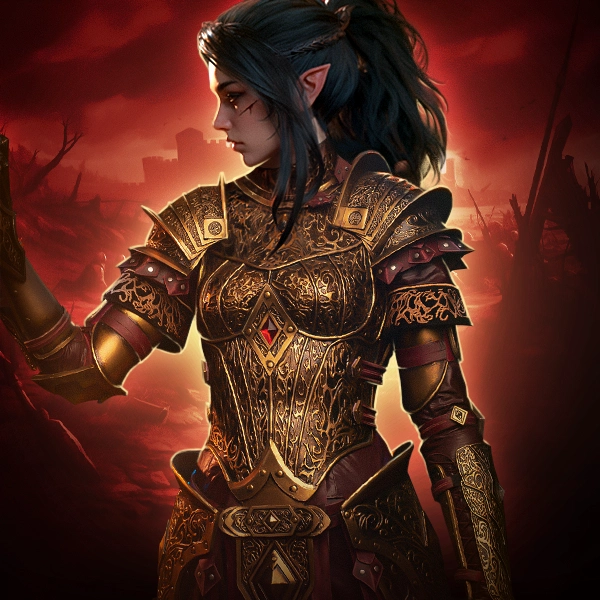 ESO Emperor Boost
Here, you can order the
ESO Emperor achievement
and get a unique emperor costume, title, and more as a reward. Check our
rewards section
to learn more.
General Information
When you buy this boost, here's what you'll get:
You'll earn the account wide "Emperor!" achievement, one of the toughest PvP ESO achievements in the game
You'll permanently acquire a unique ESO Emperor costume
You'll be awarded the PvP title of Emperor / Former Emperor
Temporary access to a unique Emperor skill line which you can use in Cyrodiil
You can get live updates on your order's progress whenever you want
You'll save a lot of your personal time that you can use as you please
Requirements:
Active The Elder Scrolls Online account
Character between levels 10-49 (Check Disclaimer below)
Your account's safety is guaranteed. All items, gold, and other valuable items will stay in place
Keep in mind: this achievement is account-wide. That means all your characters will have access to the main rewards. To complete the ESO Emperor boost more quickly, we prefer using characters under 50 LVL. If you want the boosting service to be done on a high-level character, be sure to reach out to us before purchasing, the cost of Emperor boost at the maximum level might be different.
ESO Emperor Boost Explained
What is The Elder Scrolls Online Emperor?
The "Emperor" achievement in ESO is the most prestigious rank a player can earn in the game. It signifies that a player has achieved the highest honor in PvP (Player vs. Player) by becoming the Emperor of their respective alliance in the game's Cyrodiil PvP zone. Becoming ESO Emperor is a significant accomplishment and comes with various rewards and benefits.
How to become Emperor in ESO?
To get the Emperor title you'll need to gain a huge amount Alliance Points (AP) by participating in various activities in Cyrodiil during the PvP campaign. You'll need to capture and defend keeps, capture scrolls, kill enemy players, and more. Your alliance must gain control over all six Ring Keeps surrounding the Imperial City. Highest ranked player in the winning faction will be crowned Emperor and get the respective achievement. Becoming Emperor is not an easy task and requires dedication, skill, and cooperation with your faction, as you'll obviously be opposed by the current emperor and his faction. It also often involves fierce competition with other players striving for the same title. Nevertheless, for those who achieve it, becoming Emperor is a symbol of honor and respect in the ESO's PvP community.
Will I get any rewards for achieving Emperor status in Elder Scrolls Online?
Yes, and not just one. When you buy ESO Emperor boosting, after the order is completed, you'll get the following rewards:
Title: Emperor / Former Emperor
Unique costume: Emperor's Regalia
Dye: Ruby Throne Red
Access to a unique Emperor skill line with powerful abilities
Ability to purchase the furnishing item Throne of Cyrodiil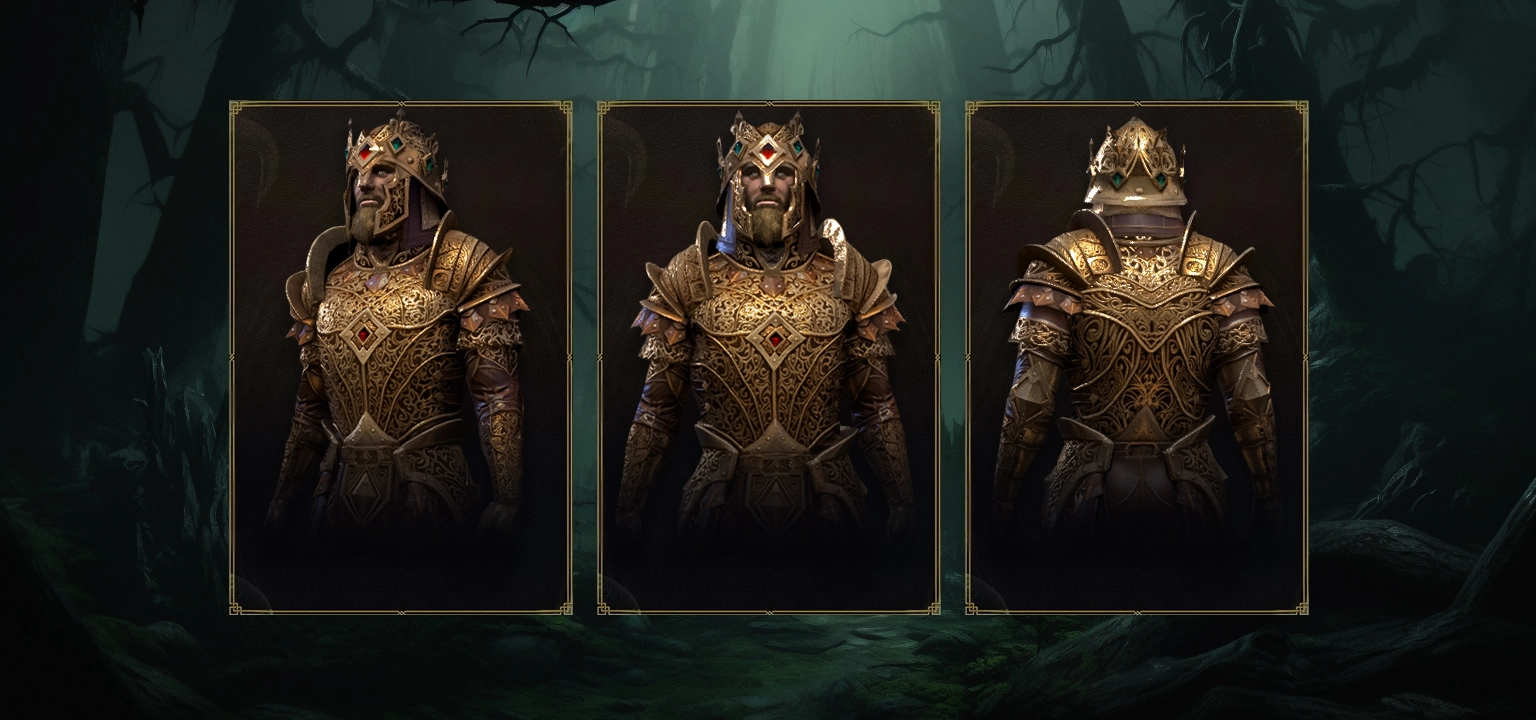 Here's a closer look at the Emperor skill line:
Domination - when you're the Emperor, it makes all your abilities last twice as long. But if you're no longer Emperor, it's not as powerful, only adding 2% to the duration instead of the full 100%.
Authority - when you're the Emperor, it boosts your ultimate gain by a massive 200%, meaning you can use ultimate abilities very frequently. However, if you lose the Emperor status, it's not as strong, only giving you a 4% increase in ultimate generation gain instead of the full 200%.
Monarch - increases Health, Magicka and Stamina regeneration by 300% while you're in combat as the current Emperor. This means your health, magicka, and stamina will recover much faster. However, if you lose the Emperor status, it's not as strong, only giving you a 6% increase in restoration speed instead of the full 300%.
Tactician - if you're the Emperor, your siege weapons do a whopping 400% more damage. That's like smashing down walls and gates four times quicker than regular folks. But if you lose the Emperor title, it's not as impressive. You'll only get an 8% boost in damage, so you won't be quite the wrecking ball you used to be.
Emperor - Simple, but very effective passive ability. Increases Health, Magicka and Stamina regeneration by 100% while in your campaign.
Are ESO Emperor boost rewards temporary or permanent?
Some of them are permanent, while others are not. The Emperor's Regalia costume and the Ruby Throne Red dye will remain with you forever, even after you are dethroned. However, you can only use the title of Emperor while you are still in power. After being dethroned, it becomes "Former Emperor." There can only be one emperor. You can potentially regain your title if your alliance recaptures the Ring Keeps. Additionally, after losing your top spot on the leaderboards and, consequently, the Emperor title, you will lose access to the unique skill line.
How you'll carry my order?
Before placing an order, please make sure you've carefully read the description and requirements above. Once you've placed the order, our customer support team will get in touch to ensure you have a character for this ESO Boost and discuss other details. Since this boosting service is done using the Account Sharing method, we'll need your account details, such as login, password, the launcher you use to log in into the game (Steam, ESO Launcher, EGS, PSN, XBOX), and the character's nickname you'd like us to use for the boost. We'll also schedule your ESO service to ensure it doesn't disrupt your gameplay.
Once we have all the necessary information, our booster will log into your ESO account and start the order. You can always request progress updates or add more requests. Once the boost is completed, we'll notify you.
We'd greatly appreciate it if you could share your thoughts with us by leaving a review! Your feedback is incredibly valuable, and we're committed to offering the top-notch ESO boosting services out there!
Is Elder Scrolls Online Emperor boost safe?
We've got some solid security measures to keep your account safe. First, we use our very own dedicated VPN server during any of ESO boosting services. Plus, we're super picky about our boosters and only partner with the most trustworthy folks. In our 8 years of doing ESO power leveling, pve and pvp carries, and other boosting services, no one's ever had problems after buying ESO Emperor boost from us. Also, we've got a super clear refund policy. If you're not happy with our service, no worries, you can always get your money back.
We've got plenty of cool services, just check out our ESO Boosting page and see for yourself. If you're looking for similar services, you should take a look at our ESO PvP carries section.
Learn more about Elder Scrolls Online PvP
What are Alliance Points and why do i need these?
ESO PvP revolves around a currency called Alliance Points. You can earn this currency by engaging in various PvP activities, like fort and resource quests, town quests, and defeating other players from opposing faction in PvP zones. This currency is used to buy items, gear, siege weapons, and supplies, but that's not its only purpose. APs also serve as a kind of PvP experience points - by earning AP, you can advance your PvP rank, similar to how it works in the military. Of course, there is really high chance that an organized group of players from opposing factions will do everything in their power to make your life miserable. Keep in mind, that Alliance Points are transferable between characters, but PvP ranks are not.
On top of that, by participating in PvP, you'll gain access to two alliance skill lines that have some cool passive abilities and skill perks. There are some really unique skills out there.
Cyrodiil or Imperial City?
In Elder Scrolls Online, an active PvP campaign will offer you two large zones: Cyrodiil and Imperial City. They provide slightly different activities and rewards.
There are also two separate campaigns: Below 50 LVL, CP and No-CP (high level campaigns). To get started in the ESO PvP world, you only need a level 10 character. Usually, a current campaign in Cyrodiil lasts from 7 to 30 days. A next campaign starts when the previous one ends. The Imperial City campaign, on the other hand, never ends and doesn't offer any leaderboard scoreboard.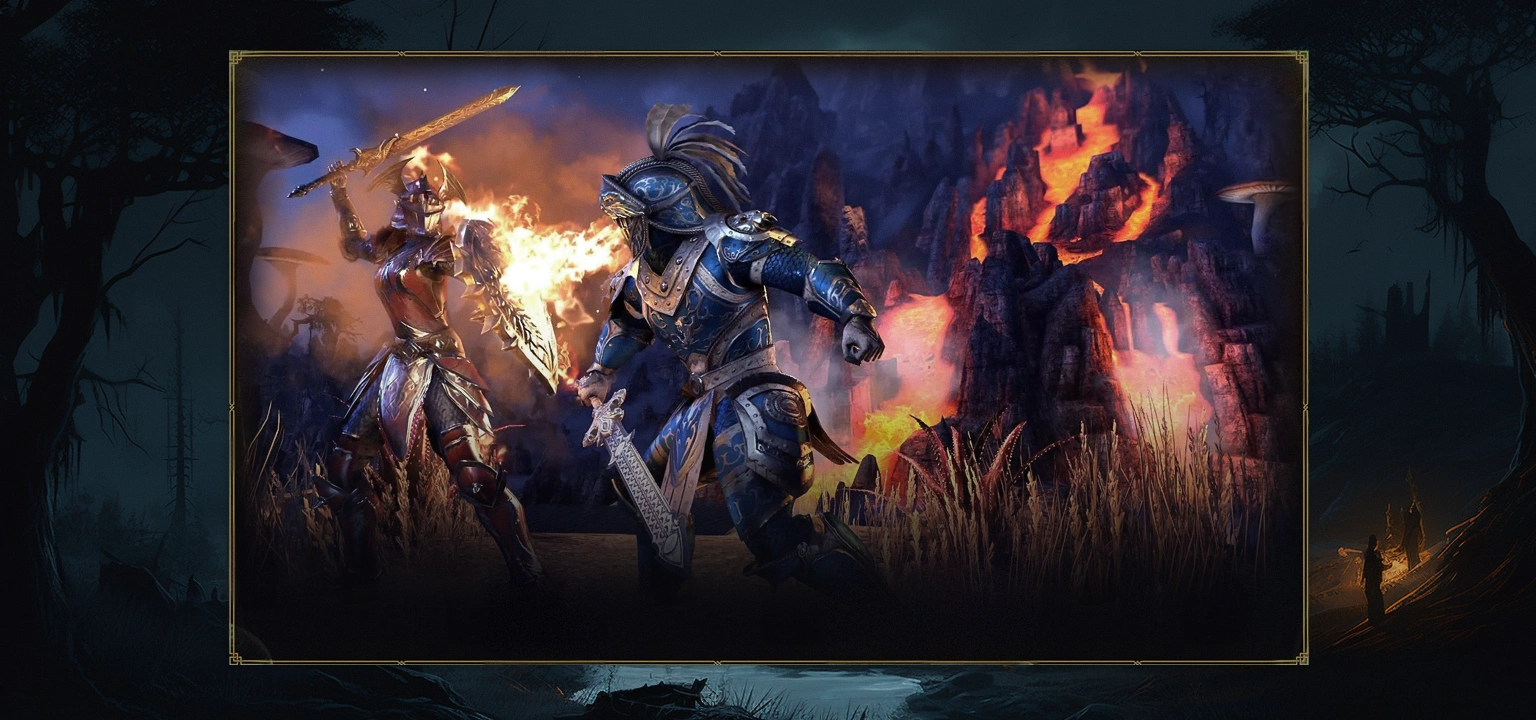 Essentially, all the fun happens in a gigantic location right in the heart of Tamriel. Entire map is packed with keeps, outposts, scrolls, and Imperial City in the middle. Your faction's job is to capture and control as many points and resources as possible to earn campaign points. At the end of the active campaign, the faction that earned more points and conquered all keeps will get valuable rewards, and an individual player with the most Alliance Points will earn the desired highest rank and the Emperor status.
About the Author
Across the internet, I go by the name Wesper. I'm the Elder Scrolls Online boosting section manager on mmonster.co. I'm a bit over 30, living in Latvia, and gaming has been my thing for as long as I can remember. I actually met my wife in World of Warcraft, and my best friend in Star Wars: The Old Republic. I have a deep love for RPGs and MMORPGs, so when, in 2014, they released an online game set in one of my all-time favorite gaming universes, there was no way I could resist it. I've personally logged thousands of hours in ESO and I'm still playing. This has given me an in-depth understanding of the game, its pros and cons, and the issues that players might run into. This experience has proven quite valuable in crafting our ESO products. I hope you'll enjoy what we've put together!
Login or Register with...