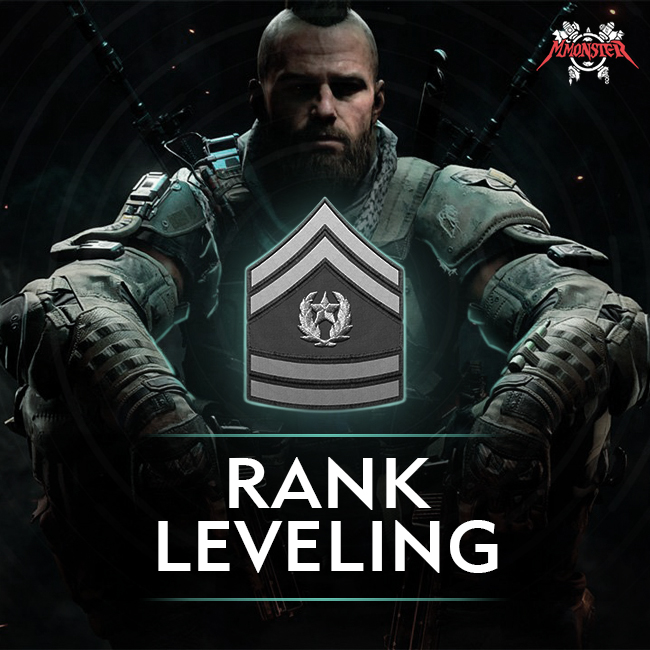 CoD MW Rank Leveling Boost
Selected Rank Level unlocked
Call of Duty Modern Warfare (2019) Account. (The boost will be done in multiplayer mode.)

Login and password. Account safety guaranteed.
Call Of Duty Modern Warfare (2019) Rank and why you need the Rank Leveling Boost
With Call of Duty: Modern Warfare (2019), the previous "prestige system" of the "Call of Duty" series has been completely revised and replaced by the new ranking system. You start at level 1 and can level up to level 55 by getting XP through games and missions and unlocking all weapons step by step (except DLC). The officer ranks start at level 55, you start as a rank 1 officer and can level up to 100 to 5-star general. After each season you automatically start again at level 55 and have to earn the officer ranks again.

The Rank Leveling takes a lot of time and can therefore be really annoying. If you don't have the time or just don't want to spend hours on the farm, let us know, the professional players from MmonsteR will be happy to take it over.
Login or Register with...