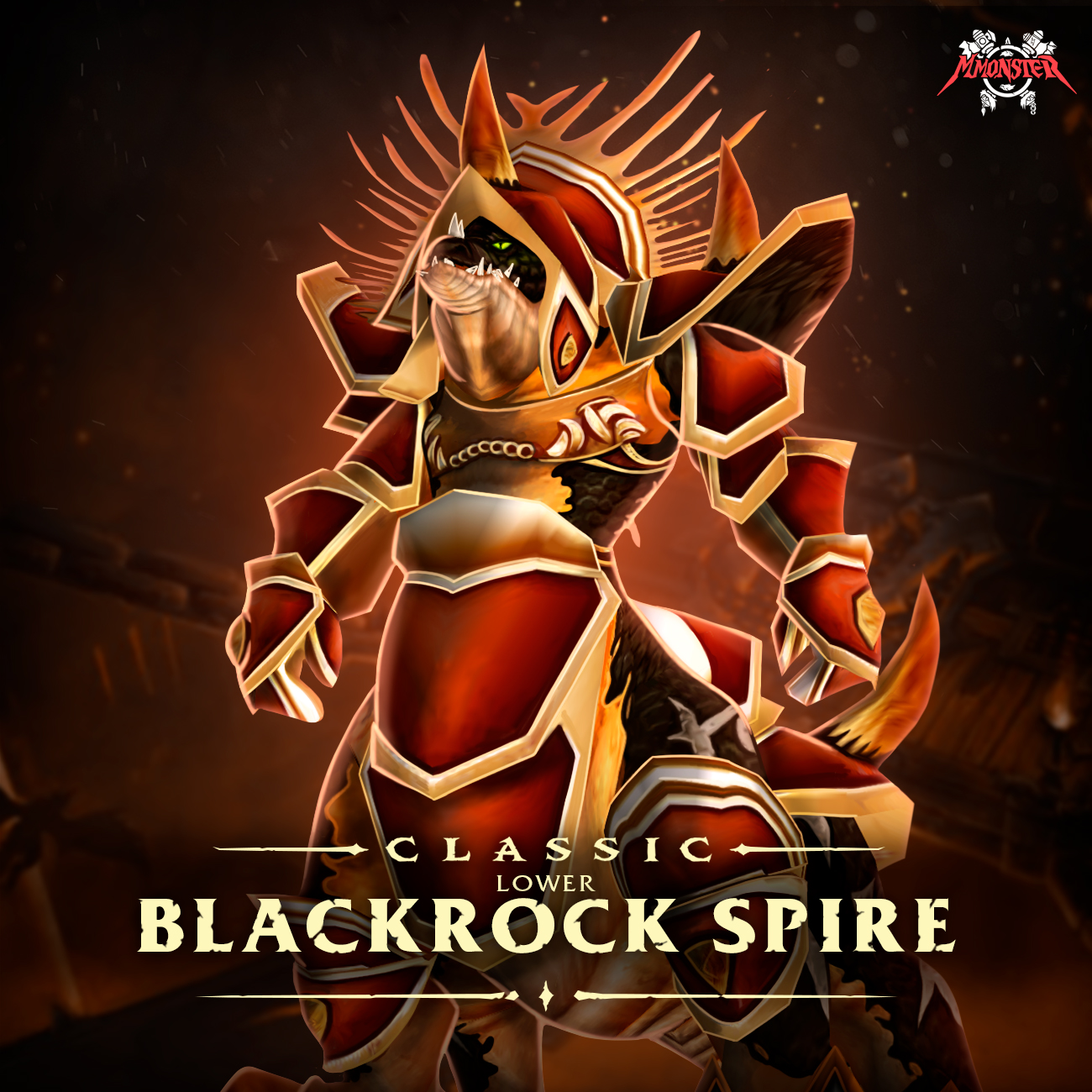 Lower Blackrock Spire Dungeon Boost Run
You will get Lower Blackrock Spire (LBRS) Dungeon boost run completed fast and easy

All loot for your character which may drop from the bosses during the run
Login and password, your account's safety guaranteed.
The majority of Rend's Dark Horde reside in Lower Blackrock Spire, making the city a sort of sprawling barracks. Only the elite members of the Dark Horde are allowed to live in the upper reaches of the city. Overlord Wyrmthalak acts as the ruler and taskmaster of these soldiers. The orcs of the Blackrock Clan dominate most of the ruins of Lower Blackrock Spire, though they are divided up into various legions. These include the Scarshield Legion, the Bloodaxe Legion, and the Firebrand Legion. The elite Blackhand Legion resides in Upper Blackrock Spire. The orcs share the city with a contingent of Spirestone ogres and Smolderthorn trolls, who are also members of Rend's Dark Horde. The ruins are also home to a host of Spire Spiders who have infested a ruined corner of the city.
You can buy WoW Classic Lower Blackrock Spire Dungeon boost carry with account sharing only. Our professional and trusted Mmonster players will kindly boost your character with this World of Warcraft Classic Lower Blackrock Spire Dungeon boosting service really fast so lean back and watch your character collects all those tasty rewards and achievements and tremendously grows in power!