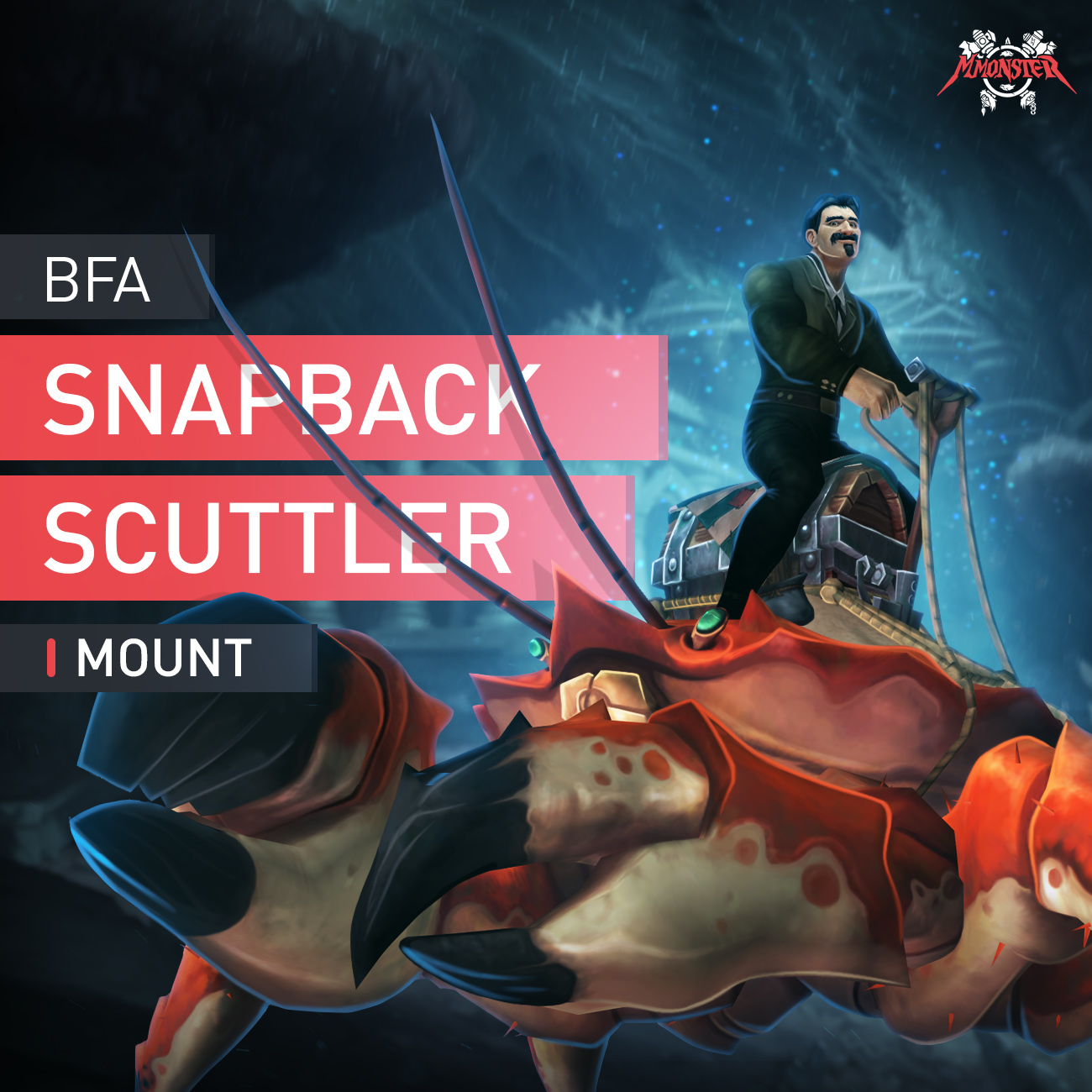 Login and p

assword, your account safety guaranteed.
Estimated Delivery Time is up to 13 weeks.
Snapback Scuttler is a new unique ground crab mount added in World of Warcraft patch 8.2 Rize of Azshara and it is a reward for completing massive legacy Undersea Usurper meta-achievement granted for exploring Nazjatar, completing different storylines and special encounters, doing quests and puzzles, finding secrets, killing rares, making achievements and other tied to Nazjatar activities. The mount has its awesome unique big crab model and walks sideways making your ride stand out from the crowd! In order to get Undersea Usurper meta-achievement and Snapback Scuttler mount as its reward you will have to do tons of Nazjatar content everyday for a good while and we are here to help you. We provide the fastest Snapback Scuttler mount farm boost on the market, so save yourself lots of time with this farm service from our boosting team.
You can buy BFA Snapback Scuttler Mount boost with account sharing only. Our professional and trusted MmonsteR players will kindly boost your character with this World of Warcraft (WOW) BFA Snapback Scuttler Mount boost carry service really fast so lean back and watch your character collects all those tasty rewards and achievements and tremendously grows in power!
If you are a true WOW mount collector - check our MOUNTS page as we may have the rarest mounts in game for you. Check our BFA MOUNTS page if you'd like to see only the latest mounts available in World of Warcraft: Battle for Azeroth expansion!