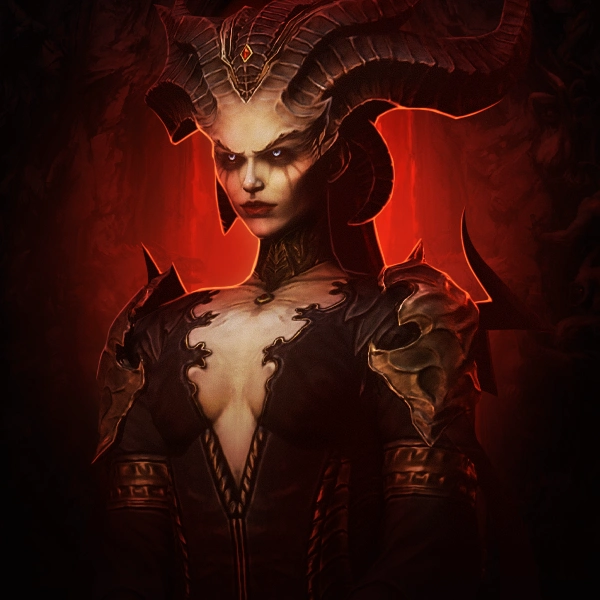 Diablo 4 Echo of Lilith boost
Are you ready to take on the ultimate challenge in Diablo 4? Buy our Diablo 4 Echo of Lilith Boost and kill the formidable Echo of Lilith - a level 100 boss that will test your skills to the limit
Kill of the hardest boss in the game Echo of Lilith;
End of the First Mother achievement;
Silence is Hellish achievement;

The Lilith`s Doom title (With Solo kill option);
Chance to get Legendary & Uninque items;
World Tier 4 (Torment) unlocked
What is
Diablo 4 Echo of Lilith Kill Boost

and why you need it

Echo of Lilith stands as the pinnacle of difficulty in Diablo 4. This formidable boss becomes available after completing the final World Tiers 4, making it the ultimate test for even the most seasoned players. While you can certainly attempt to defeat her on your own, the path to victory can be arduous without assistance. That's where we come in.

Join the ranks of the elite by conquering Echo of Lilith and obtaining the highly coveted Reins of the Bloody Liquid Steed. This powerful achievement represents the pinnacle of a minmax build and serves as a testament to your mastery of the game. Don't miss this opportunity to secure your victory with our Diablo 4 Echo of Lilith kill boost and stand among the most accomplished players in Diablo 4.
Buy
Echo of Lilith Boost

- the best way to kill Echo of Lilith in Diablo IV

We understand the challenge that Echo of Lilith presents - it is an exhilarating challenge that pushes players to their limits. That's why we offer a specialized boost service tailored to help you overcome this formidable boss. With our assistance, you can enhance your chances of success obtaining the achievement and claiming the coveted Reins of the Bloody Liquid Steed you've been relentlessly pursuing. Take the leap and secure your Echo of Lilith Boost with our pro players. Don't hesitate, act now, and prove your mettle in the world of Sanctuary.
We will set date & time for your order execution;
You can join party as selfplay or our player will pilot your account;
We will notify you about order completion;
Enjoy your rewards & Dont forget to rate us on TrustPilot;
Login or Register with...