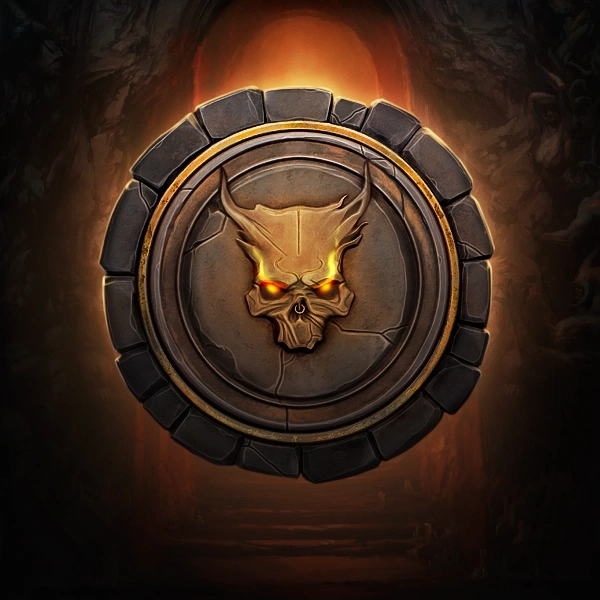 Diablo 4 Nightmare Dungeons Boost Carry
Tired of endless deaths and struggling to conquer the toughest dungeons in Diablo 4? Look no further! With our Diablo 4 Dungeons Boost service, you can now overcome the most challenging dungeons without breaking a sweat. Prepare to embark on an epic adventure and emerge victorious with the best gear and treasures
Read More about latest Nightmare dungeon changes in our Article
We will finish the chosen amount of Nightmare of dungeons for you.
All loot and resources collected during the service execution.
At least one Legendary item for each run.
You can upgrade your Glyphs
Chance to get Ancestral loot in 21+ Nightmare dungeons
With Magic Find Affix option: Get better chances to get more & better loot.
Its still RNG. Also Sigils with Magix Find Affixes is very rare & start time can take longer then usual
World 3 Unlocked for Nightmare tier 1-20 dungeons
World 4 Unlocked for Nightmare tier 21-100 dungeons


What is
Diablo 4 Nightmare Dungeons Boost

and why you need it

Diablo 4 boasts an impressive array of over 150 randomly generated dungeons, ensuring that every playthrough is a unique and thrilling experience. Say goodbye to monotonous grinding as our Dungeons Boost service allows you to bypass the tiresome repetition as it offers a full run that presents an opportunity to acquire some gear from each boss encounter. By seizing this chance to prepare yourself, you'll be well-equipped to tackle the formidable challenges that lie ahead.

Diablo 4's dungeons have received a significant revamp to enhance their intrigue and challenge. Each dungeon now presents a set of primary objectives, the completion of which escalates the danger posed by its denizens. However, the rewards for conquering these objectives are equally enticing. Furthermore, each dungeon has a distinct design that aligns with its respective region, making them easily distinguishable from one another within the game. Don't miss out on the chance to gear up quickly and efficiently – buy your Diablo 4 Dungeons Boost today!
Buy
D4 Nightmare Dungeons Boost runs

- the best way to complete dungeons in Diablo IV

One of the most challenging contents in Daiblo 4 are Nightmare Dungeons. These alternate versions of normal dungeons house more formidable adversaries and hold valuable loot within their treacherous depths. Additionally, Nightmare Dungeons introduce a set of modifiers that alter the dungeon experience, requiring you to adapt your strategies accordingly. One advantage of Nightmare Dungeons is the ability to choose the desired modifiers by utilizing specific Nightmare Sigils. This freedom allows you and your party to select the most suitable modifiers that align with your playstyle and setup. Although the easiest Nightmare Dungeon is yet to be determined, you can eliminate any worries by trying our Diablo 4 dungeons boost service.

The developers have pledged to provide us with a minimum of 150 dungeons spanning across the five regions of Diablo 4. Furthermore, as the game continues to receive regular post-launch updates and expansions, you can expect even more thrilling dungeons to explore in the future. While the open world of Sanctuary now boasts a fixed layout to enhance consistency and facilitate online play, the dungeons retain their randomized nature. Take advantage of our Diablo IV Dungeons Boost and claim all the invaluable rewards without fretting over any unforeseen surprises the dungeons may hold. Embrace the challenge, seize the treasure, and embark on a journey unlike any other in Diablo 4. Purchase your Diablo 4 Dungeons carry runs now and embark on an exhilarating adventure that awaits you.
We will set date & time for your order execution;
You can join party as selfplay or our player will pilot your account;
We will notify you about order completion;
Enjoy your rewards & Dont forget to rate us on TrustPilot;
Login or Register with...