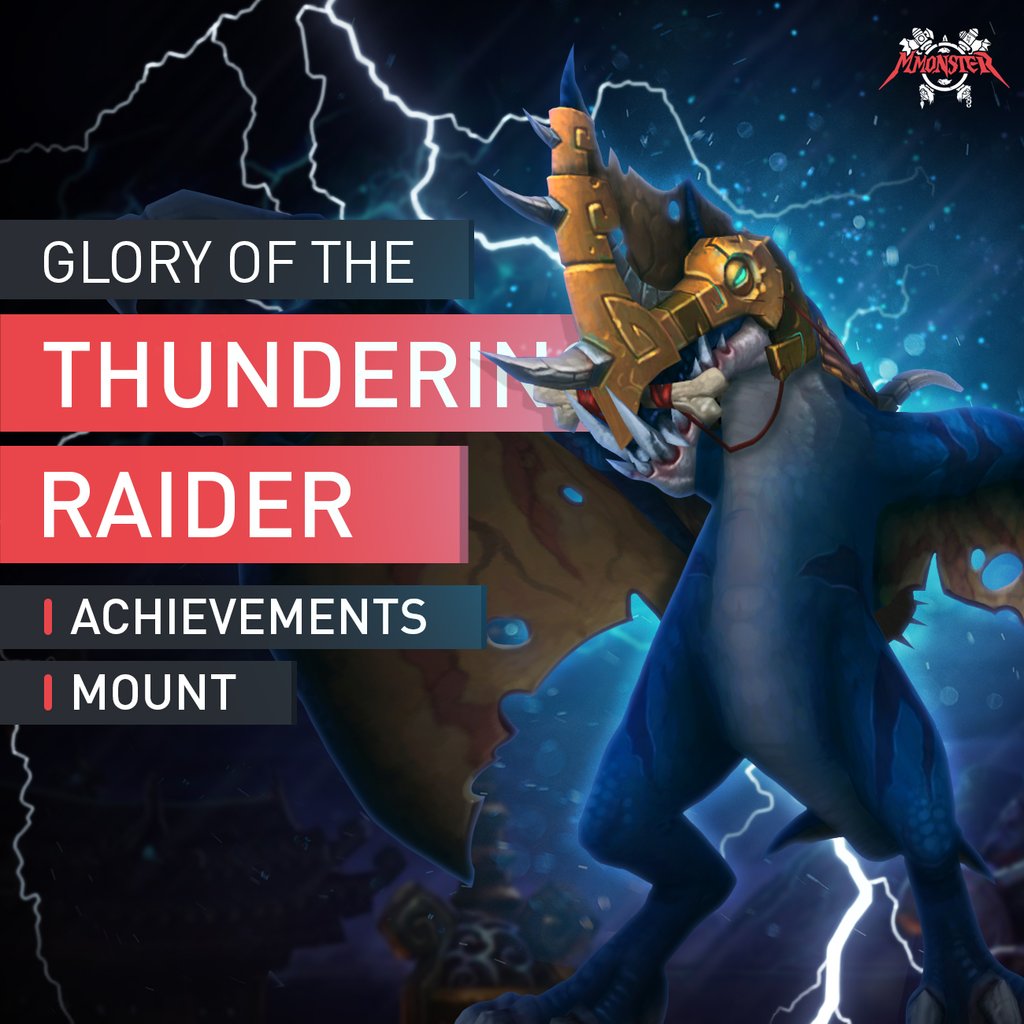 Glory of the Thundering Raider
Login and p

assword, your account safety guaranteed.
Throne of Thunder is the Mists of Pandaria Patch 5.2 raid instance. Emperor
LEI SHEN
, the Thunder King, has returned to wreak his vengeance on
PANDARIA
. It falls to the heroes of the Alliance and the Horde to stop the newly resurrected tyrant and his
ZANDALARI
allies in the Throne of Thunder. The Throne of Thunder is a sprawling citadel housing 12 raid encounters, and players that defeat Emperor Lei Shen in Heroic mode can earn the opportunity to face an additional 13th foe,
RA-DEN
.
You can buy Glory of the Thundering Raider with account sharing only.
Login or Register with...