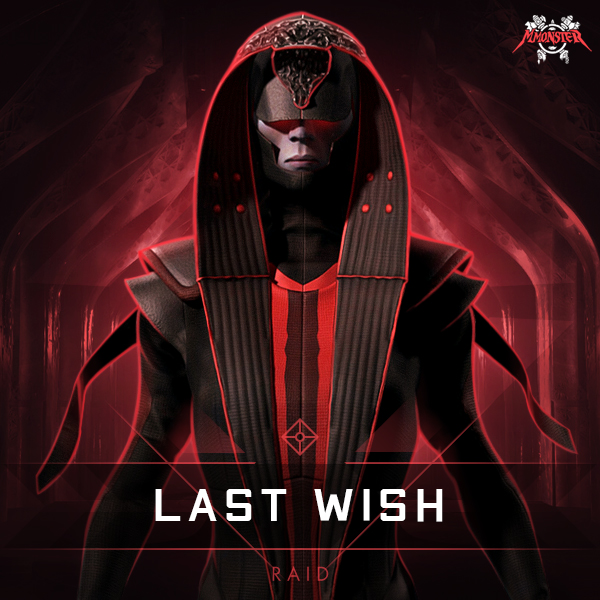 Destiny 2 Last Wish Raid Boost
You will get Last Wish Raid completed for your Guardian in our top Destiny 2 raiding teams

You will get all Armor 2.0 pieces of gear (weapons and armor) which drop during the raid run

Chance to obtain One Thousand Voices Fusion Rifle Exotic weapon

Chance to get Dreaming Spectrum Shader and Wish No More Emblem

Please add extra options to get additional goals completed and respective rewards gained
Destiny 2: Forsaken DLC purchased.
Login and password, your account's safety is guaranteed.
Estimated Delivery time is up to 12 hours.
The new and difficult Destiny 2 raid Last Wish will send us to the very center of the Dreaming City, a real purgatory before the threshold of hell. The main evil has not yet been defeated, so there is a difficult task to investigate the most difficult location in the game and tear out the heart from the evil itself. In the Last Wish raid you will find 5 unique encounters which drop equipment or weapons of up to 650 Power Level. Also, there is a chance to become the owner of a rare exotic weapon called One Thousand Voices. You can buy Last Wish Raid boost with account sharing or selfplay option. Our professional and trusted MmonsteR players will kindly boost your character with this Destiny 2 Last Wish Raid boosting service really fast so lean back and watch your character collects all those tasty rewards and achievements and tremendously grows in power!