Explore the Universe with the Astral Express!
Trailblazers! Join the incredible journey with MmonsteR team.
Fast and high-quality boosts are waiting for you throughout your trip in Honkai: Star Rail.

LEVELING
The New Spark in The Starry Sky
Embark on your first journey into the Honkai: Star Rail together with MmonsteR! Defeat the Legion on the Herta Space Station, Survive in the Snows of Belobog, Help unravel the corruption of Stellaron. No matter where you face hardships, your friends from the Astral Express will be by your side.
Leveling up is a key aspect of any game, and we understand how important it is to have a strong and powerful character in this gaming world. Our team of experienced players is ready to take on the task of leveling up your Trailblaze and help you achieve greatness.
SEARCH AND EXPLORE
The Path of Trailblazer
Step out of the Nameless and enter the Path of Traiblazer. You have to visit many planets and meet many wonderful people who will become good companions for you. Gather your team and go to every corner of the planet where your Astral Express will land.
During your adventures in Honkai: Star Rail, you will encounter a large number of riddles and puzzles. Whether it's Herta Space Station, Jarilo-VI, or the Xianzhou Luofu, all of these locations have an incredible amount of chests. Our team will help you get achievements in farming all the treasures. Complete the Achievements and get a large amount of Star Jade and a lot of resources to improve your Characters as a reward!
SIMULATED UNIVERSE
Discover Virtual Reality
In Honkai: Star Rail you will meet a new activity - the Simulated Universe. This mode is a kind of Rogue-Like mode in which players will be able to test their strength and fight with opponents that have already met on their way as they progress through the campaign in the game.
Level up the Ability Tree, take on characters and choose the path of Blessing your team will take to receive rewards. For the Simulated Universe, whether you complete it or not, you will be given points that fill the weekly progress bar. Complete this game mode to get valuable rewards such as Stellar Jade, Immersifier, Star Rail Pass and more.
THE FORGOTTEN HALL
Challenge the strongest enemies in the game!
The Forgotten Hall is the perfect place to test your skills and showcase your prowess. Conquer waves of enemies, fight powerful bosses, and overcome time-based challenges. Each floor offers new trials and unique chambers filled with formidable foes.
If you're ready to embrace the challenge and become a true hero, don't miss the opportunity to purchase this product from our website. Our team of professionals is ready to help you with all obstacles in this incredible mode.
High-Priority with Deposit Bundles
Pre-orders may not make sense, especially when the exact schedule, final prices, and options have not been finalized yet. However, many of you want to be sure that you will get your order done among the first and not miss the opportunity to get maximum progress from the first week.That's why we've come up with special deposit bundles for you that not only give you the highest priority access to raids and dungeons but also provide an additional deposit and cool bonuses.
€165 Pre-order deposit
Pay €150 - Get €165

Base edition
Get 10% more, than you've spend
Gain high Priority pass
€460 Pre-order deposit
Pay €400 - Get €460

Heroic edition
Get 15% more, than you've spend
Gain high Priority pass
€1020 Pre-order deposit
Pay €850 - Get €1020
Epic edition
Get 20% more, than you've spend
Gain highest Priority pass
Weekly product discounts
€2125 Pre-order deposit
Pay €1700 - Get €2125

Mythic edition
Get 25% more, than you've spend
Gain highest Priority pass
Weekly product discounts
Discord VIP status
FAQS
What does High-Priority Access mean?
With a every Diablo series launch, we receive numerous orders, but sometimes queue for order start can be very long. All customers who pre-order services using deposit bundles will be among the first who got their boost started.
How and when can I use my deposit?
Once Diablo 4 products will appear on our website and become available, you can order through our support team using your deposit.
What does VIP status on Discord mean?
VIP status gives you a permanent separate channel with our team, and the status itself lets our team know that your orders should be processed with the highest priority.
If I change my mind about playing and want to cancel my deposit order closer to game release can I get my money back?
Yes, you can cancel your deposit order, but only if the deposit has not been used yet. However, if you have already spent part of the deposit, which contains a large discount, we will not be able to refund the remaining amount.
Can I buy this deposit after the release Diablo 4?
No, the deposit offers will be available until June 5th, after which access to them will be closed. In addition, we reserve the right to close the deposit sales if too many have been sold to maintain exclusivity for customers who have used them.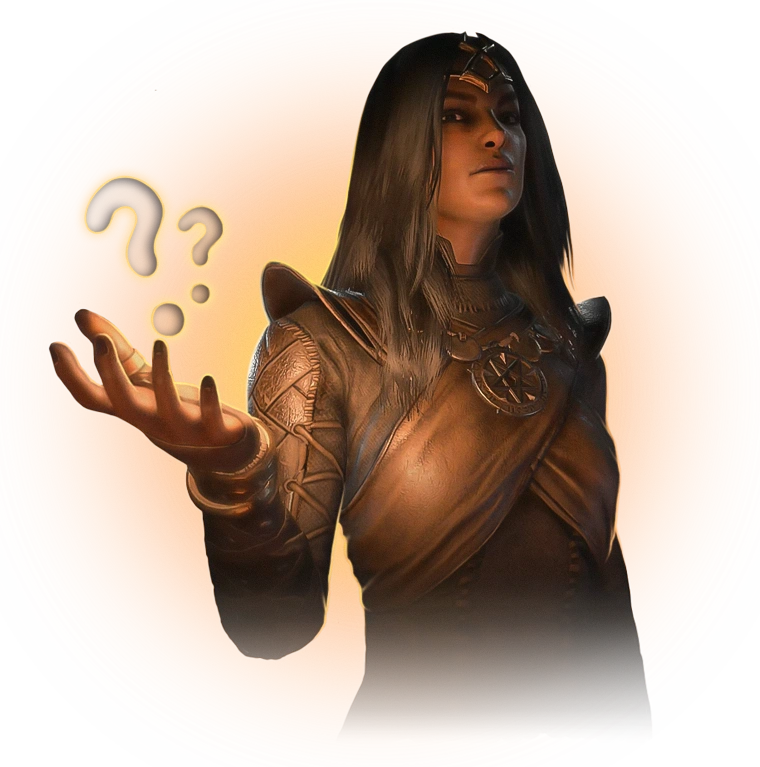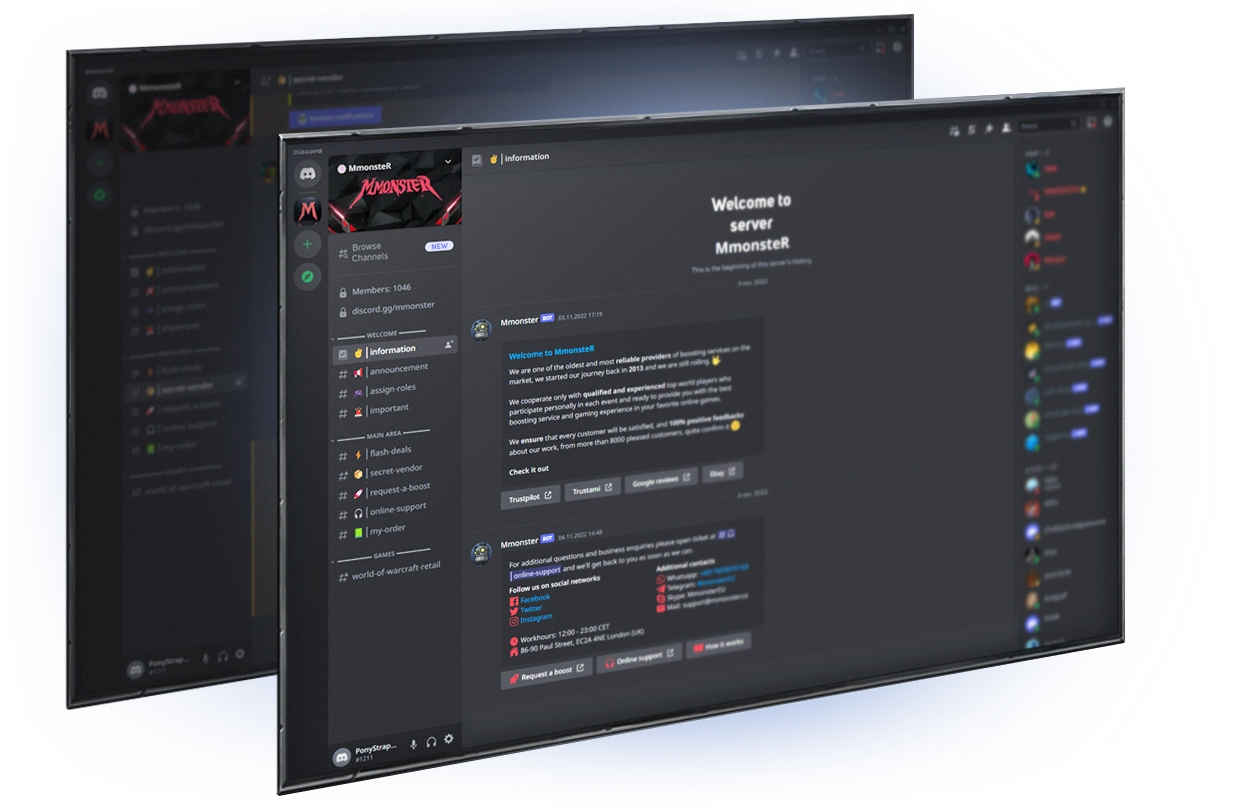 Stay Connected
Don't miss out on special deals exclusive to Discord users.
Every day, we post unique flash deals at incredibly tasty prices for our Discord users. Take advantage of our Flash deals that are available for a limited time.
We strive to provide our users with the most advantageous offers on the market, and our team works diligently to continuously update our range of goods and services, so that each of our clients can find what they are looking for.
Keep an eye on our updates and exclusive offers to not miss any opportunity to save and receive high-quality products and services.
Our friendly and expert Mmonster team is here to assist you with any questions regarding orders and to help you choose the most suitable time for your
Most importantly, if you can't find the service you need on our website, reach out to us, and we'll find a solution for you