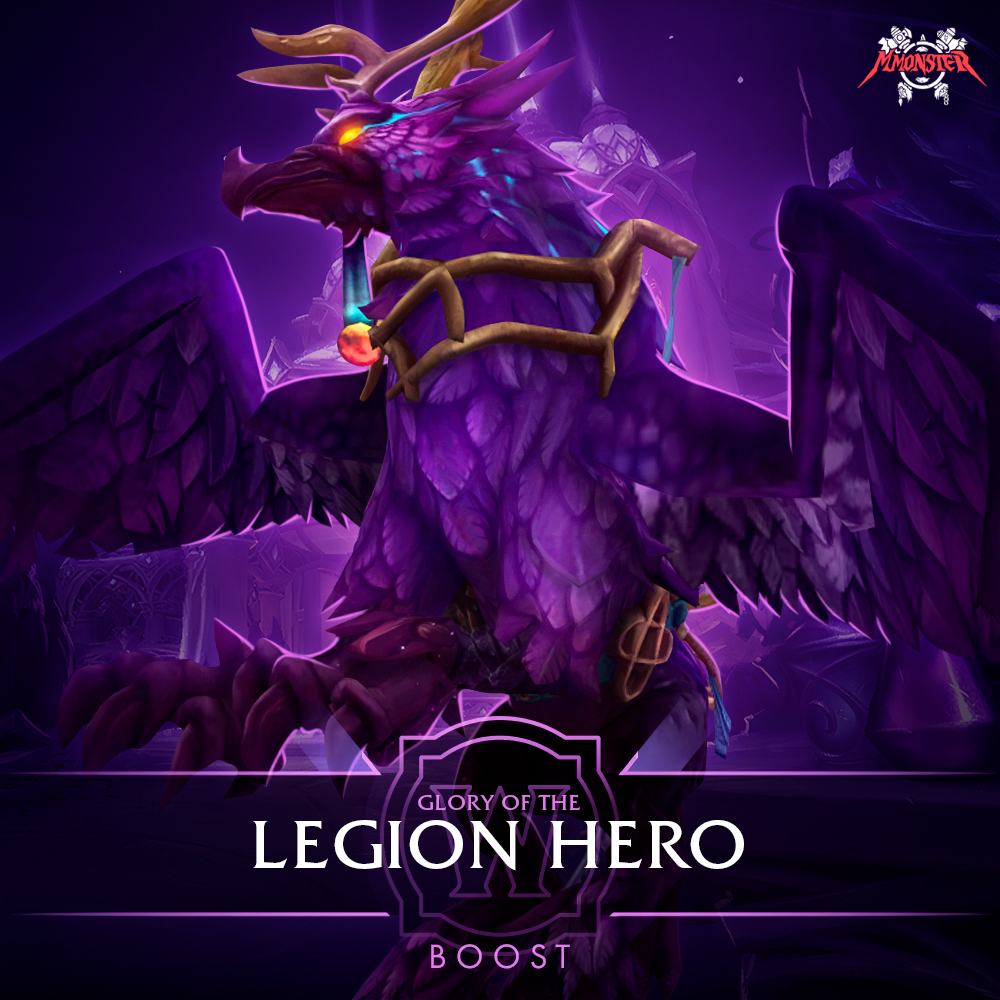 Login and p

assword, your account safety guaranteed.
How to get Leyfeather Hippogryph Mount and why you need this Glory of the Legion Hero boost
Glory of the Legion Hero is a meta World of Warcraft: Legion achievement, where brave heroes are sent to Legion Mythic dungeons to perform even more complicated tasks. Unlike the previous Glory achievements, Glory of the Legion Hero is achieved by completing achievements in dungeons only in mythic mode. Your character will obtain all required 26 achievements plus all loot that will drop during the run. Ultimate reward you will get is Reins of the sweet mount REINS OF THE LEYFEATHER HIPPOGRYPH, and one of the Valorous Artifact Tint as the cherry on the top! This great mount is the main reward in Glory of the Legion Hero achievement, after the deed is accomplished mount will fall into your mailbox. It comes from the bloodline of an ancient highborn horses that got savage but still can be met at the Broken Isles though it happens quite rare… they hide from strangers with the help of magical power inherent to them. While flying, they develop 280% of bonus speed from basic velocity.
You can buy Glory of the Legion Hero achievement with account sharing only. Our professional and trusted Mmonster players will kindly boost your character with this World of Warcraft (WOW) Glory of the Legion Hero service really fast so lean back and watch your character collects all those tasty rewards and achievements and tremendously grows in power!
Login or Register with...