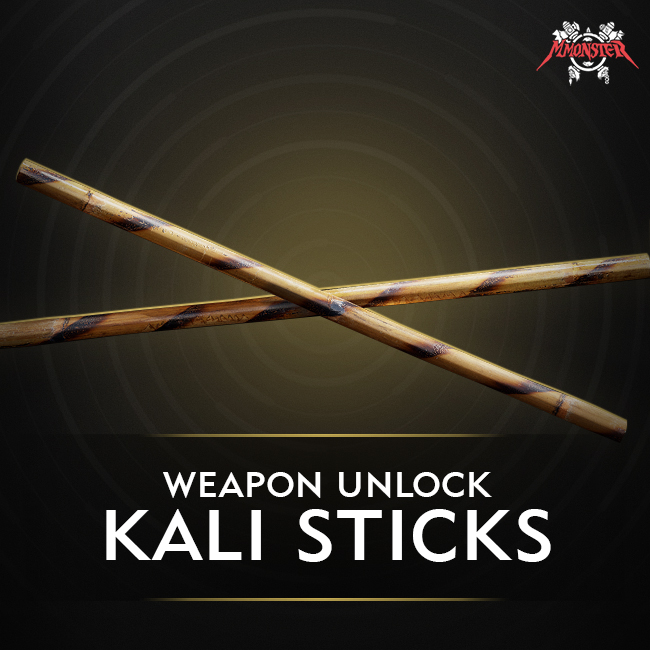 CoD MW Kali Sticks Unlock Boost
The new Meele Weapon Kali Sticks unlocked
You can also get

Gold

and (or)

Obsidian

camouflage unlocked for your Kali Sticks, just add it as an Extra Option
Several Battle Pass lvls will be unlocked and the Rank will be increased by several lvls during the boost if you will add one of the Extra Options
Call of Duty Modern Warfare (2019) Account. (The boost will be done in multiplayer mode.)
Login and password. Account safety guaranteed.
What are the Kali sticks and why you need the Unlock Boost
At the beginning of Season 4 there were 3 new weapons in Call of Duty Modern Warfare: the assault rifle CR-56 AMAX, the submachine gun Fennec and the Kali sticks. The new semi-automatic Rytec AMR sniper rifle was added in the middle of the season.

At first glance, the Kali sticks do not seem particularly strong, since you need 3 hits to kill an enemy in Warzone and 2 in multiplayer. With a knife you need one less hit, but the Kali sticks still impress with their speed and range. While you need 500ms for the second shot with a knife and only hit the opponent from a distance of 1.6 meters, the Kali sticks are at the front with 300ms and 3 meters. In addition, the movement speed with the Kali sticks is by 1.5% higher than with a knife.

To unlock the Kali sticks, you have to reach 3 kills with the knife in the slides in 15 different games, which can be quite tricky. If you are hot for the Kali sticks but you do not have the time or you just do not want to spend hours on the farm, let us know, the experienced professional players from MmonsteR will be happy to take it over.