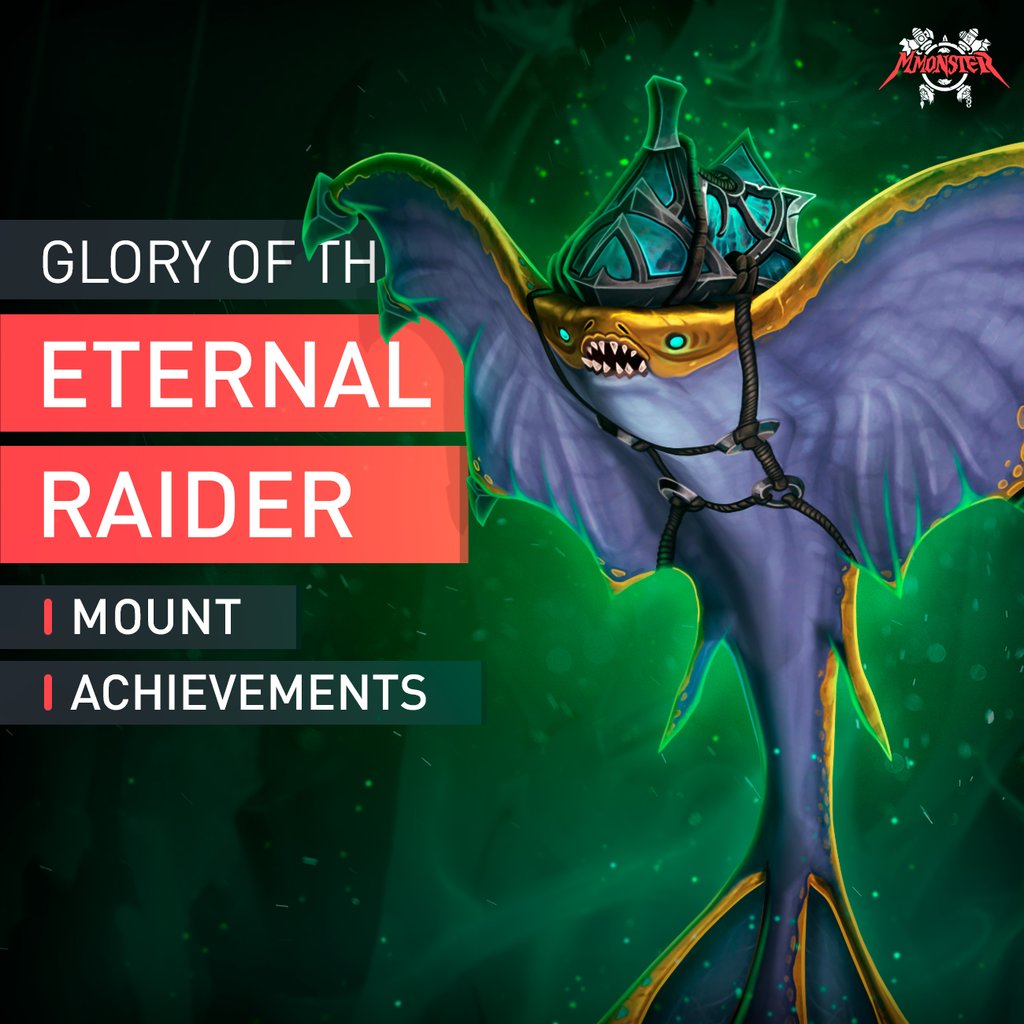 Glory of the Eternal Raider
Login and p

assword in case of account sharing option, your account safety guaranteed.
What is Glory of the Eternal Raider and why you need Azshari Bloatray mount boost carry
G
lory of the Eternal Raider is the new raid meta-achievement from the new The Eternal Palace raid, which arrives i
n 2 weeks after new Battle for Azeroth patch 8.2 Rize of Azshara hits on live servers
, has 3 wings with mostly linear structure and 8 boss encounters players have to face and kill performing a variety of conditions in order to get required achievements on each boss to get the ultimate reward -
Azshari Bloatray
flying mount. This Glory achievement is done in The Eternal Palace Normal raid, which has
a weekly lockout and drops 78+ item level loot which can be warforged or titanforged (increased item level) and can have a socket on them. Join this epic adventure alongside with our best boosting guilds, be the one of the first to get Glory of the Eternal Raider achievement and have the best gaming experience and pastime you have ever had!

You can buy Glory of the Eternal Raider boost with account sharing only. Our professional and trusted Mmonster players will kindly boost your character with this World of Warcraft (WOW) Glory of the Eternal Raider boosting service really fast so lean back and watch your character collects all those tasty rewards and achievements and tremendously grows in power!