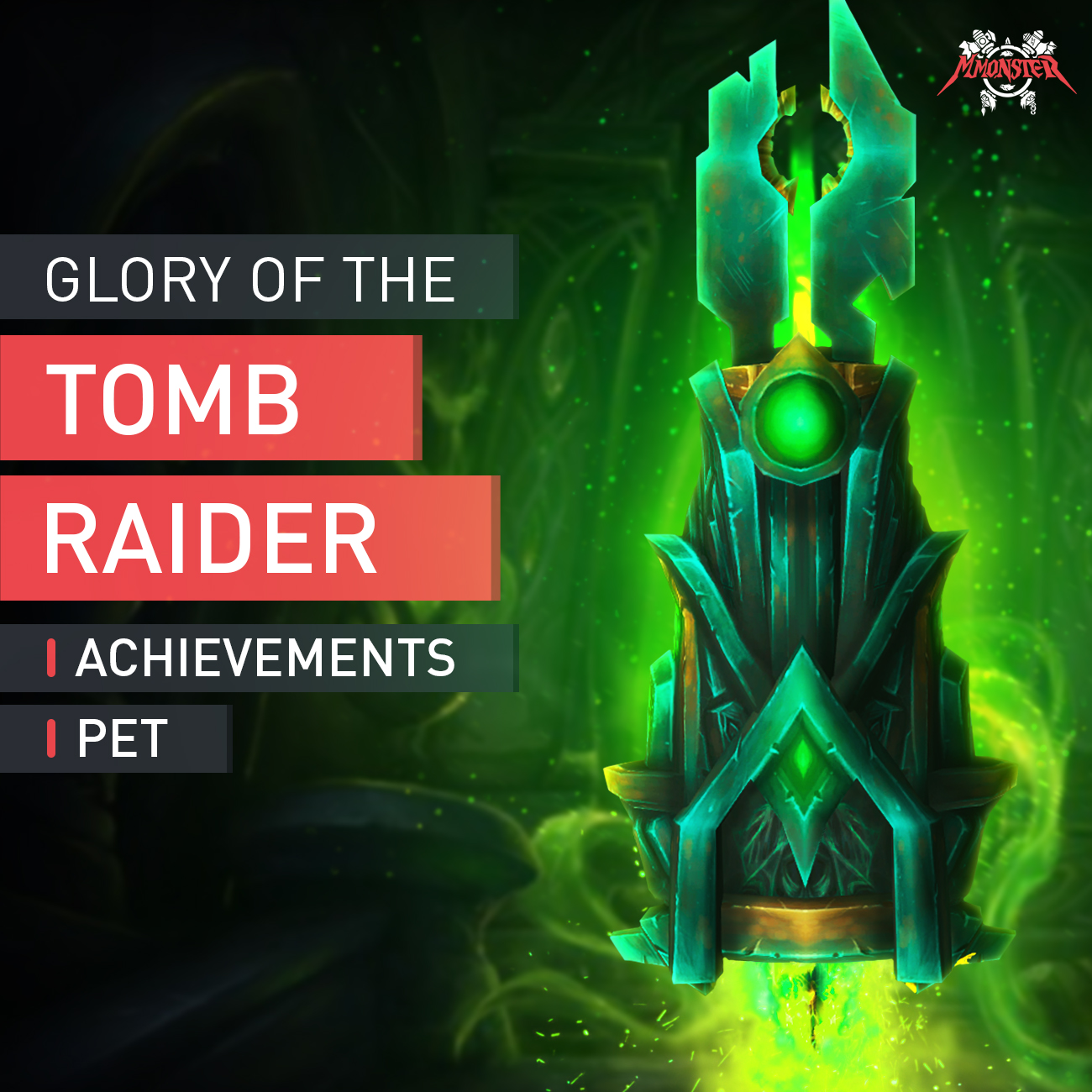 Login and p

assword in case of account sharing option, your account safety guaranteed.
Glory of the Tomb Raider is a meta-achievement from Glory series in new Tomb of Sargeras raid which is the fourth Legion raid arrived June 21st in Europe, divided by several wings players have to move through descending to a Temple's depths facing 9 powerful bosses and completing various challenging achievements in order to complete Glory. Join our most experienced and reliable EU boosting guilds, be the one of the first to get Glory of the Tomb Raider achievement and have the best gaming experience and pastime you have ever had!
You can buy Glory of the Tomb Raider (GotTR) with account sharing or selfplay. For this service the price is listed with account share or selfplay, so it's up to you to choose the most convenient option. Our professional and trusted Mmonster players will kindly boost your character with this World of Warcraft (WOW) Glory of the Tomb Raider (GotTR) service really fast so lean back and watch your character collects all those tasty rewards and achievements and tremendously grows in power!