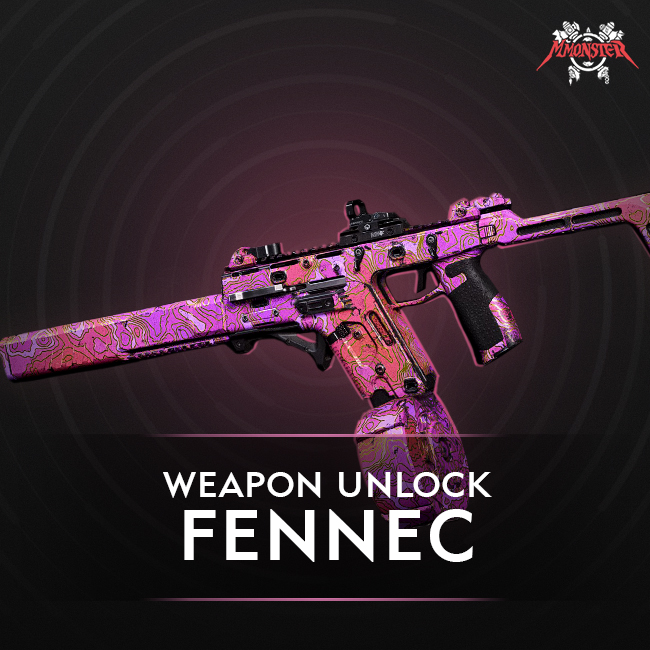 CoD MW Fennec Unlock Boost
The new SMG Fennec unlocked (Battle Pass Level 15 unlocked)
You can also get your Fennec SMG Leveled UP to unlock all Weapon Attachments, just add it as an Extra Option
You can also get

Gold

and (or)

Obsidian

camouflage unlocked for your Fennec, just add it as an Extra Option
Several Battle Pass lvls will be unlocked and the Rank will be increased by several lvls during the boost if you will add one of the Extra Options
Call of Duty Modern Warfare (2019) Account. (The boost will be done in multiplayer mode.)
Login and password. Account safety guaranteed.
1100 RPM, hollow-point bullets and why you need the Fennek Unlock Boost
A
t the beginning of Season 4 there were 3 new weapons in Call of Duty Modern Warfare: the assault rifle CR-56 AMAX, the submachine gun Fennec and the Kali sticks. The new semi-automatic Rytec AMR sniper rifle was added in the middle of the season.
T
he Fennec submachine gun is based on KRISS Vector and has a distinctive design. Due to the particularly high fire rate of 1100 RPM, Fennec is suitable for close distances and can even keep up with monsters like MP5 and MP7. Thanks to the high rate of fire, the ammunition is used up so quickly that even the 40 bullet drum magazine may seem too small for the device. In adition you can shoot hollow-pointed bullets with Fennec. Similar to the Striker 45, the damage is dealed in this case by means of 2-shot bursts from a 12-shot magazine.
MMOnster Fennec Setup:
Barrel: ZLR 18 Deadfall
Underbarrel: Merc Foregrip
Ammunition: 40 Round Drum Mags
Rear Grip: Stippled Grip Tape
Perk: Sleight of Hand
T
o unlock the Fennec SMG, you have to get 5 kills while using an SMG with the Solozero Optics Mini Reflex and Ranger Foregrip in 10 different matches, which can be tricky. If you're hot for the Fennec SMG but you don't have the time or you just don't feel like spending hours on the farm, let us know, the experienced professional players from MmonsteR will be happy to take it over.
Login or Register with...