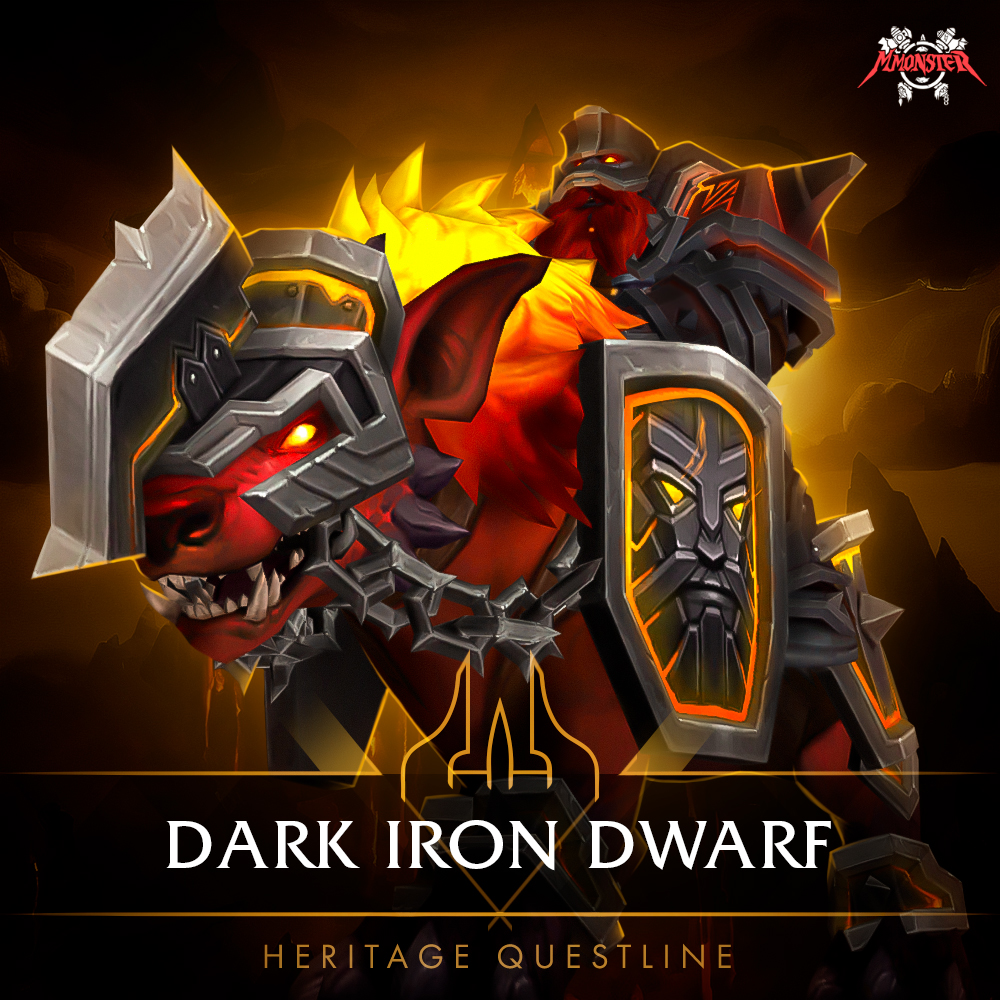 Dark Iron Dwarf Heritage Questline
You will get special 9.2.5 Heritage questline for your Dark Iron Dwarf character completed
Unique Arsenal: Lavaforge Armaments weapon cosmetics ensemble, which will give you 4 weapon appearances: shield, one-handed axe, 2-handed mace and staff
50 Lvl Dark Iron Dwarf Character, which was leveled from level 10 and obtained Heritage of the Dark Iron achievement. If zou don't have one yet, zou can add it as an extra option.

Login and p

assword, your account safety guaranteed.
Buy
Dark Iron Dwarf Heritage Questline

- the best way to complete the special dark iron dwarf 9.2.5 quest chain fast and easy

Here you can buy new Dark Iron Dwarf Heritage Questline completion which arrived in WoW: Shadowlands patch 9.2.5. The questline starts by Anvil-Thane Thurgaden in Shadowforge City. Get this unique cool-looking mount and Dark Iron Dwarf transmog weapons set so your Dark Iron Dwarf can stand out from the crowd!

You can buy Dark Iron Dwarf Heritage Questline boost with account sharing only. Our professional and trusted Mmonster players will kindly boost your character with this World of Warcraft (WOW) Dark Iron Dwarf Heritage Questline boosting service really fast so lean back and watch your character collects all those tasty rewards.
Login or Register with...