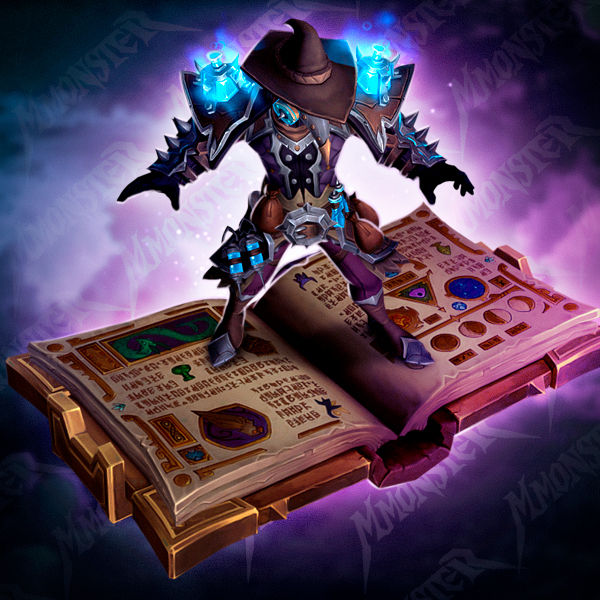 Soaring Spelltome Mount Boost
Here you can buy
Soaring Spelltome Mount Boost

to complete all 7

Mage Tower Timewalking

challenges and get Mage-Bound Spelltome Mount available to use on your Battle.net account
Unique Tier 20 Tomb of Sargeras Mythic Set inspired recolor for completing Mage Tower Challenge for any specialization of your class. You can check them by clicking this link: Tier 20 Mythic Set Recolor
Сompleting The Highlord's Return challenge for Guardian Druid will unlock super cool and unique Fel Werebear bear skin model
Suitable gear for your character's class and spec to be able to complete the challenges
Login and password, your account safety guaranteed.
Soaring Spelltome Mount Boost

- the best way to obtain your Mage-Bound Spelltome mount fast and easy

Soaring Spelltome is a new long-awaited and unique flying book mount added in World of Warcraft Shadowlands patch 9.1.5 and returned in WoW Dragonflight. It is a reward for completing all 7 Mage Tower Timewalking Challenges during time-limited Legion Timewalking event which will last for 2 weeks the first time it launches. Currently it is the hardest challenge the game can offer and it will take tremendous amount of effort and time to complete it, but the reward is totally worth it as it is super unique and amazing mount! In order to complete all Mage Tower challenges you need to have and prepare several characters, as specific challenges can be started and completed only by specific specs. You will also get A Tour of Towers achievement for completing 7 challenges so what are you waiting for? Buy Soaring Spelltome Mount Farm Boost and we will complete all Legion Mage Tower Challenges to get you this awesome Mage-Bound Spelltome flying mount, save yourself lots of time with this farm service with our boosting team on EU/US regions.

You can buy Soaring Spelltome Mount boost with account sharing only. Our professional and trusted MmonsteR players will kindly boost your character with this WOW Shadowlands Mage-Bound Spelltome Mount boost carry service really fast so lean back and watch your character collects all those tasty rewards and achievements and tremendously grows in power!

If you are a true WOW mount collector - check our WoW Mounts page as we may have the rarest mounts in game for you. Check our Shadowlands Mounts page if you'd like to see only the latest mounts available in World of Warcraft: Shadowlands expansion!
Login or Register with...