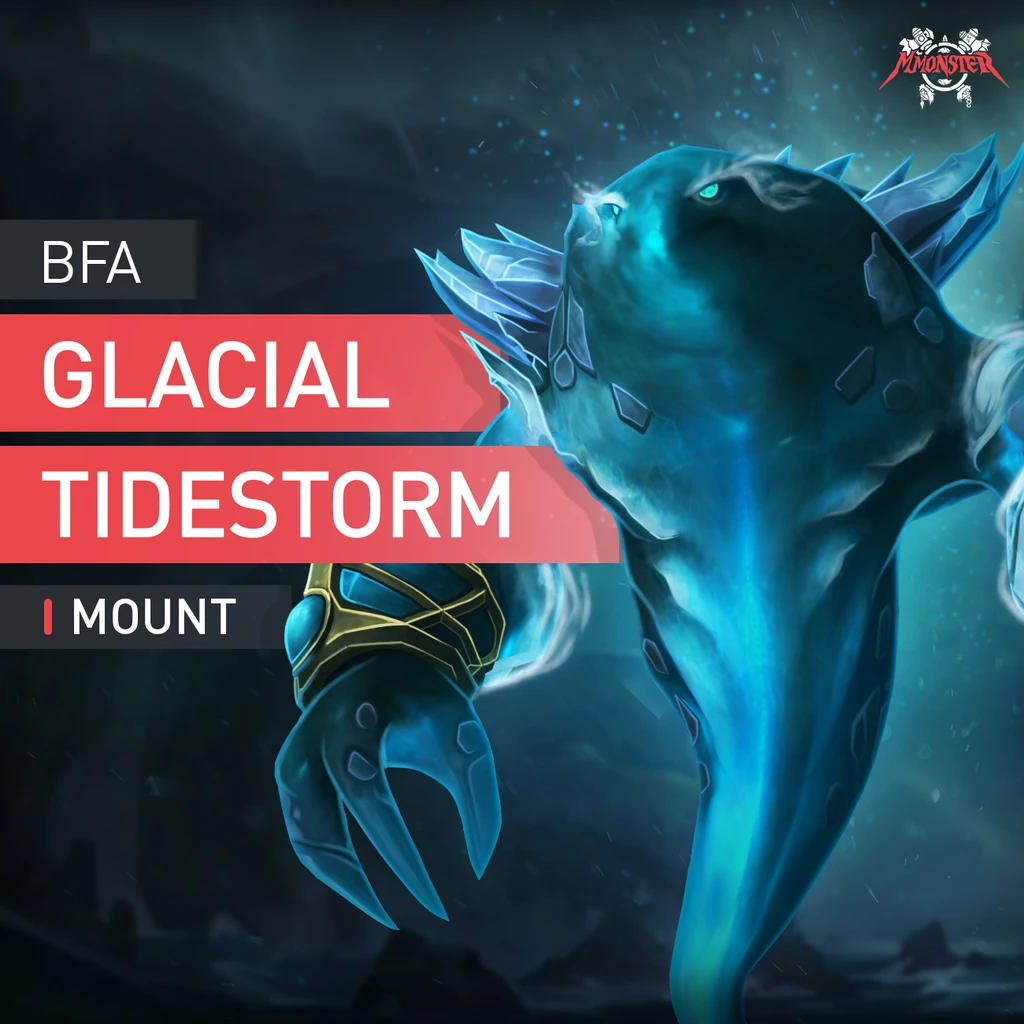 Glacial Tidestorm Mount Boost Carry
Login and p

assword, your account safety guaranteed.
How to get Glacial Tidestorm Mount and why you need Jaina Mythic mount boost carry
Lady Jaina Proudmoore is the last boss of Battle of Dazar'alor raid which arrived on January 22. Glacial Tidestorm is the new unique water elemental mount and is a reward for passing Lady Jaina Proudmoore encounter on Mythic difficulty as Jaina's most favorite and powerful skill has always been summoning of ice elementals. This mount has its own unique special animation and is the most cool-looking mount in BFA so far, and that means you have to have it! Join this epic adventure alongside with our best boosting guilds, be the one of the first to kill Lady Jaina Proudmoore on Mythic difficulty, obtain Glacial Tidestorm mount and have the best gaming experience and pastime you have ever had!
You can buy Glacial Tidestorm mount with account sharing or selfplay. Our professional and trusted Mmonster players will kindly boost your character with this World of Warcraft (WOW) Glacial Tidestorm mount boosting service really fast so lean back and watch your character collects all those tasty rewards and achievements and tremendously grows in power!
If you are a true WOW mount collector - check our MOUNTS page as we may have the rarest mounts in game for you. Check our BFA MOUNTS page if you'd like to see only the latest mounts available in World of Warcraft: Battle for Azeroth expansion!
Login or Register with...