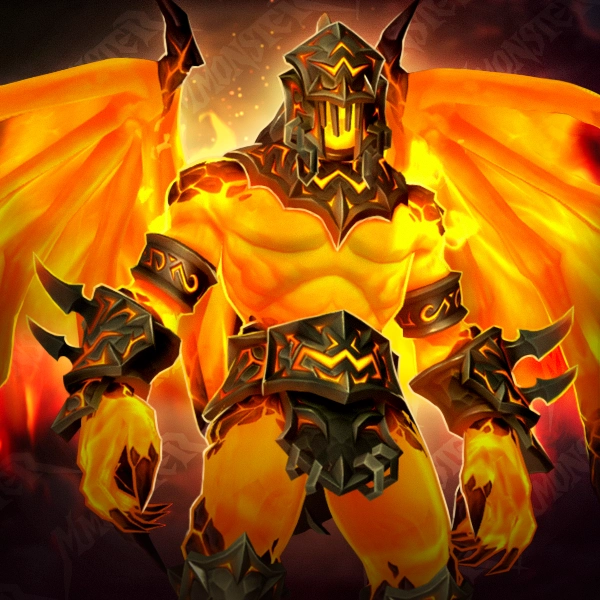 Amirdrassil, the Dream's Hope Mythic Raid Boost
Here you can buy
Amirdrassil Mythic Raid Boost

to complete Amirdrassil, the Dream's Hope Mythic run and get some cool

480-489 item level raiding gear

and other rewards fast and easy. Please note that during the first week after raid's release there may be additional waiting times and wipes during the raid
Selected amount of Amirdrassil, the Dream's Hope Mythic bosses killed participating in one of our best raiding teams. Check Loot Run Info tab for more information regarding available boost run options and boss sequence

Mythic: Amirdrassil, the Dream's Hope achievement for completing 9/9 Amirdrassil, the Dream's Hope Mythic run and Cutting Edge: Fyrakk the Blazing Feats of Strength achievement for killing Fyrakk the Blazing last boss on Mythic difficulty before the release of next raid tier
480-489 item level loot for your character's chosen class and spec including socketed items and Class Tier Set items. Check Loot Run Info tab for more information
Login and password in case of account sharing, your account's safety guaranteed.
Amirdrassil, the Dream's Hope Mythic Raid Boost Run

- the best way to get your guaranteed 480-489 item level gear fast and easy

Amirdrassil, the Dream's Hope raid is the third raid of WoW Dragonflight expansion, which arrives with Dragonflight Season 3 on November 14. Raid on Mythic difficulty drops 480-489 item level gear with the Emerald Dream and Fire Incarnate aesthetic weapons and armor as loot rewards for killing bosses. Also, each class will be able to get the new 5 piece Class Tier Set items from the Amirdrassil raid. And on top of that, a guaranteed weekly reward from The Great Vault will be waiting for you in the coming reset for killing bosses in Amirdrassil, the Dream's Hope raid. Item level of reward from the Great Vault will be equal to item level of loot dropped from mythic raid - 480-489 item level. For killing all 9 bosses there will be 3 items unlocked, but still you can pick only one guaranteed weekly reward from the the Great Vault.

Amirdrassil, the Dream's Hope mythic raid gear will benefit your character during the whole Dragonflight Season 3 up until the new Dragonflight Season release. So what are you waiting for? Get your Amirdrassil, the Dream's Hope Mythic Boost Run today and watch your character collects all this cool gear and tremendously grows in power!
All
Amirdrassil, the Dream's Hope Mythic Loot Run

rewards - buy the boost, enjoy the loot!

Even if you are an experienced player with the best raid or dungeons gear, Amirdrassil Mythic raid will still be a tough challenge for you. However, the rewards you will get for completing it are really high: along with the best 480-489 item level raiding gear with top stats, you will get Cutting Edge: Fyrakk the Blazing Feats of Strength achievement for killing Fyrakk the Blazing last boss before the release of next raid, Mythic: Amirdrassil, the Dream's Hope achievement by killing all 9 bosses, a chance to obtain the new 5-piece Class tier set pieces powering up your character even more, unique Reins of Anu'relos, Flame's Guidance flying mount and dragonriding mount appearance Embodiment of Shadowflame. There are no special requirements to buy Amirdrassil, the Dream's Hope Mythic Boost other than 70 level of your character. You can buy Amirdrassil, the Dream's Hope Mythic boost run with account sharing or selfplay. Our professional and trusted Mmonster players will kindly boost your character with this WoW Dragonflight Amirdrassil Mythic boost carry service really fast so lean back and enjoy rewards.
Simply buy
Amirdrassil Mythic Boost

and complete the raid run fast and easy

Buy new mythic Amirdrassil, the Dream's Hope raid boost released in Dragonflight Season 3 from the safest and most reliable boosting services, join the most epic raid in and clear all 9/9 Mythic difficulty bosses in no time! Account Sharing option is your best bet if you just want to save your time, especially for Mythic raids during first weeks after raid's release and selfplay option is always available for you also if you want to participate in the raid and get the most epic gaming experience yourself. MmonsteR boosting store is also ready to provide you with cheap Amirdrassil Mythic boost for sale with an option to select a suitable date and time of your mythic Amirdrassil, the Dream's Hope raid carry any time! Just save yourself lots of time and skip unwanted boring wipes by using our Amirdrassil Raid boosting service with our professional and skilled players.
Group Loot
Raid with Group Loot option means that quantity of items you will get fully depends on your luckby rolling the loot dropped from bosses during the raid without any guarantees.
Loot Distribution
We guarantee that you will get a minimum quantity of items in different slots during your Mythic Loot run. To achieve that in group loot run, you will get some items which will drop during the raid with 100% win chance. Please note that only quantity of items in different slots is guaranteed, you can't choose which items you will get. Minimum guarantee is just a bad luck protection so you can count on getting 100% minimal reward and it doesn't mean you won't get more items, actually you can and definitely will :) Any item you will get on your selected spec during the raid counts towards minimum guarantee. In case of a bad luck of not getting minimum guarantee we will make another loot run for your character to get remaining items next week absolutely free.
Guarantees
Bosses included in your Mythic run and number of items guaranteed depends on a loot run option (quantity of bosses) you choose, check out our loot table:
| | | | | | | | | | |
| --- | --- | --- | --- | --- | --- | --- | --- | --- | --- |
| Boost Run Option | 1/9 Bosses | 2/9 Bosses | 3/9 Bosses | 4/9 Bosses | 5/9 Bosses | 6/9 Bosses | 7/9 Bosses | 8/9 Bosses | 9/9 Bosses |
| Items guaranteed | 0 | 0+1* | 1+1* | 2+1* | 3+1* | 3+1* | 4+1* | 5+1* | 6+1* |
*+1
states for a guaranteed 480-489 item level item, which you will get from the Great Vault after raid ID reset on coming wednesday
Login or Register with...